Hibiki
響
An experience of a great sense of privacy and peacefulness surrounded by lush greenery.
Overview
森のや 響 - 自然に囲まれた貸切ヴィラ
- Morinoya Hibiki is a charming house where you will be surrounded by and can fully connect with nature.
It's located in a very quiet area where you can comfortably relax and the house will give you a great sense of privacy and peacefulness.
Surrounding area offers various attractions such as: the Karuizawa Toy's Kingdom and lots of Hot Springs including the famous Kusatsu and Manza Onsen.
Available for groups of up to 6 people.
The Space
The house interior is wooden style cozy and warm equipped with floor heating and it has all the amenities you would need such as shampoo, conditioner, body wash, tooth brush & paste, hair dryer, towels, cotton swab etc.
It has most basic utensils in the kitchen including microwave, grill, as well as an outdoor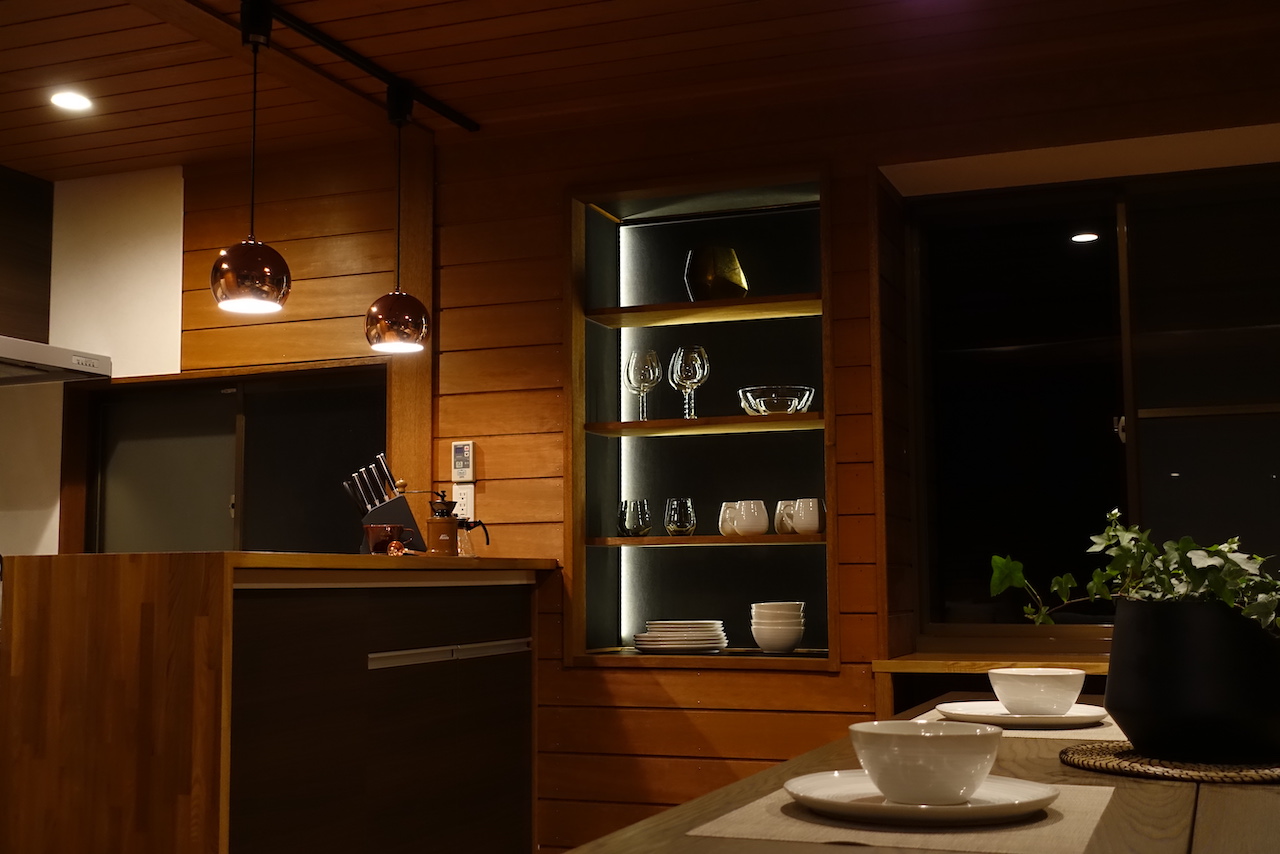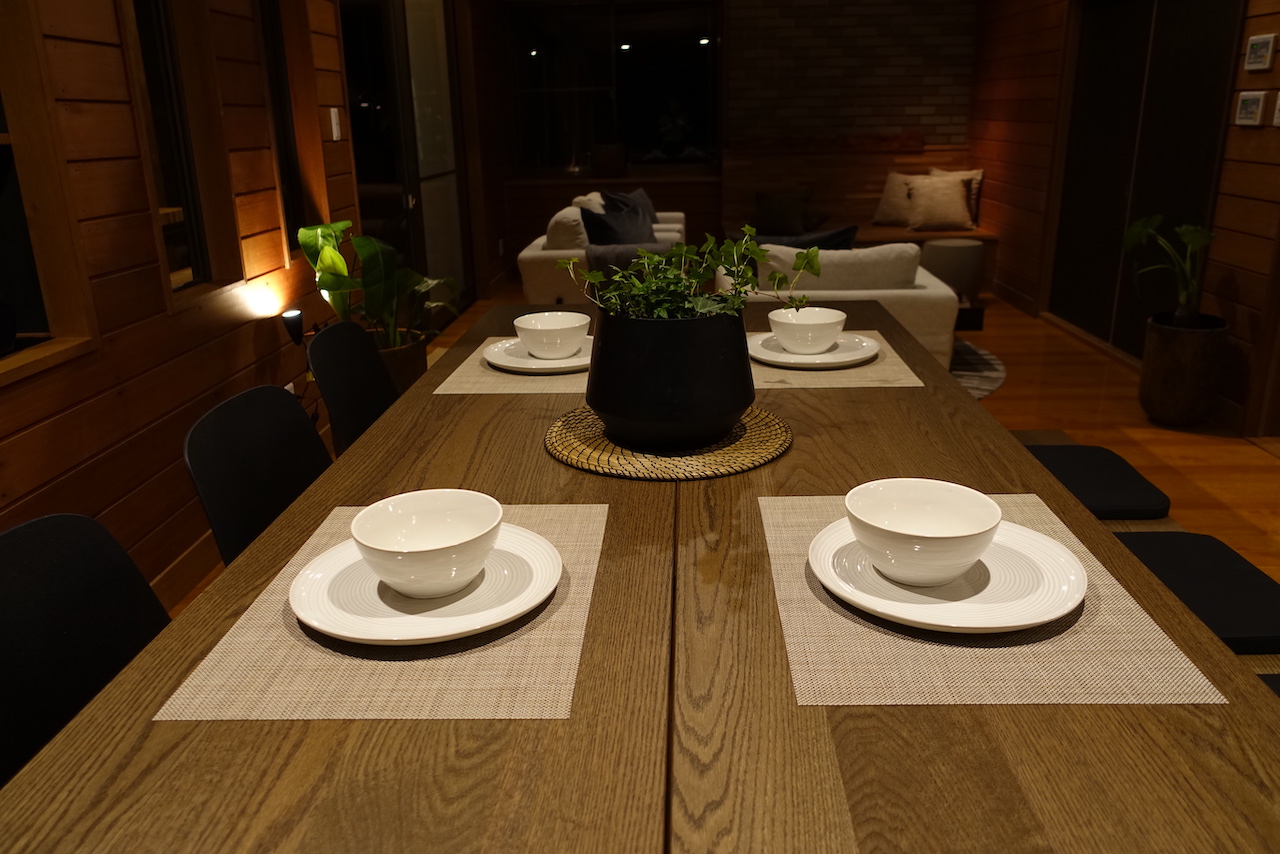 Weber charcoal grill for traditional BBQ cooking.
BBQ in the deck can be enjoyed from April through November.
Kitchen drawers are filled in with wine openers and all other small kitchen miscellaneous including coffee grinder so you can enjoy the aroma while grinding coffee beans.
;
Gallery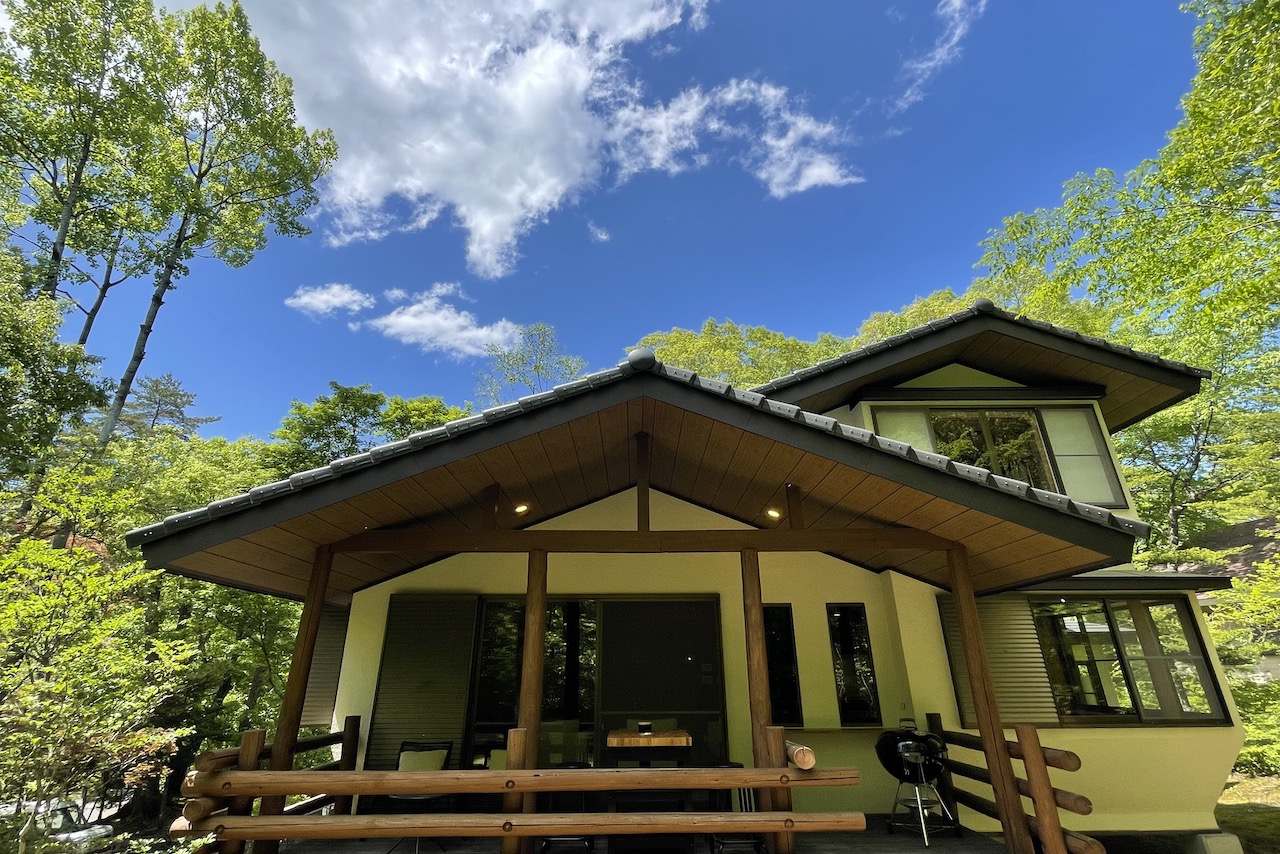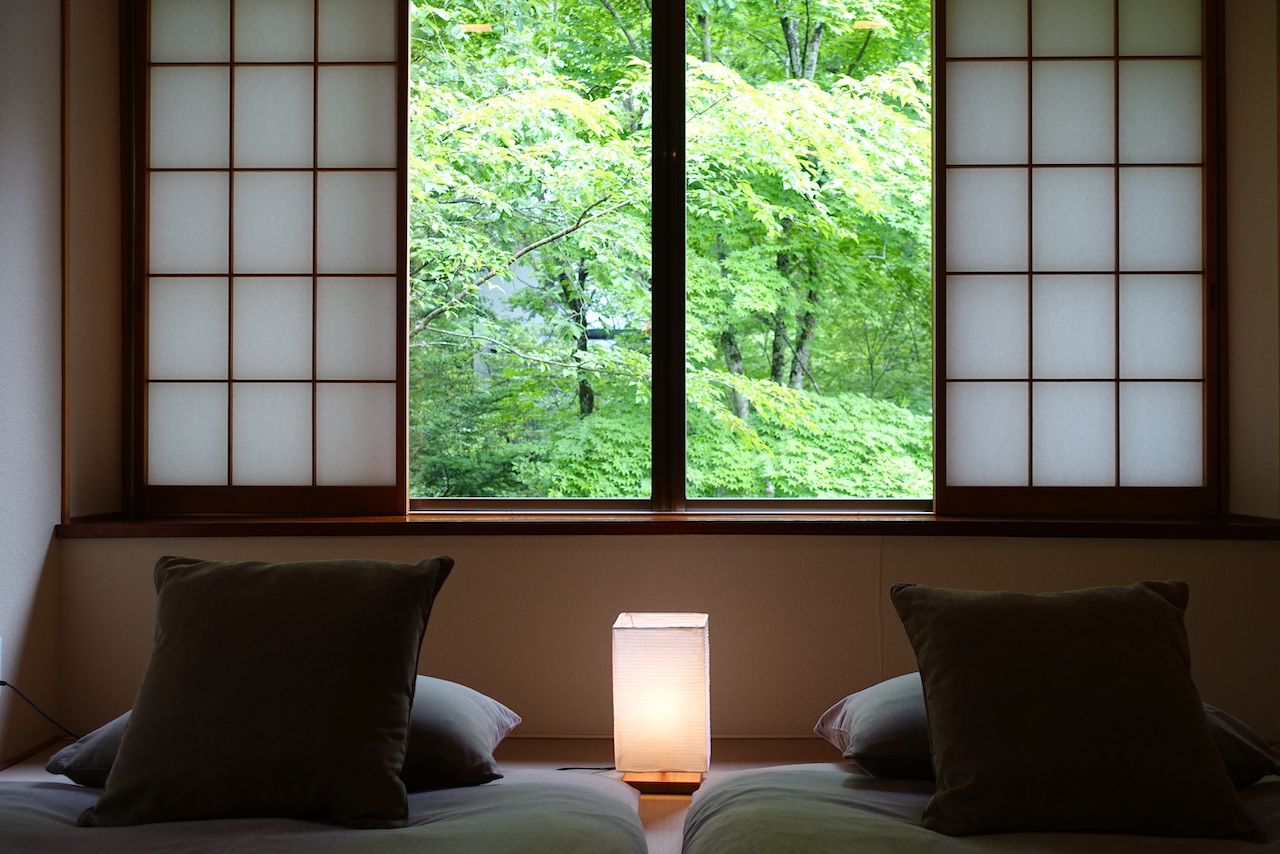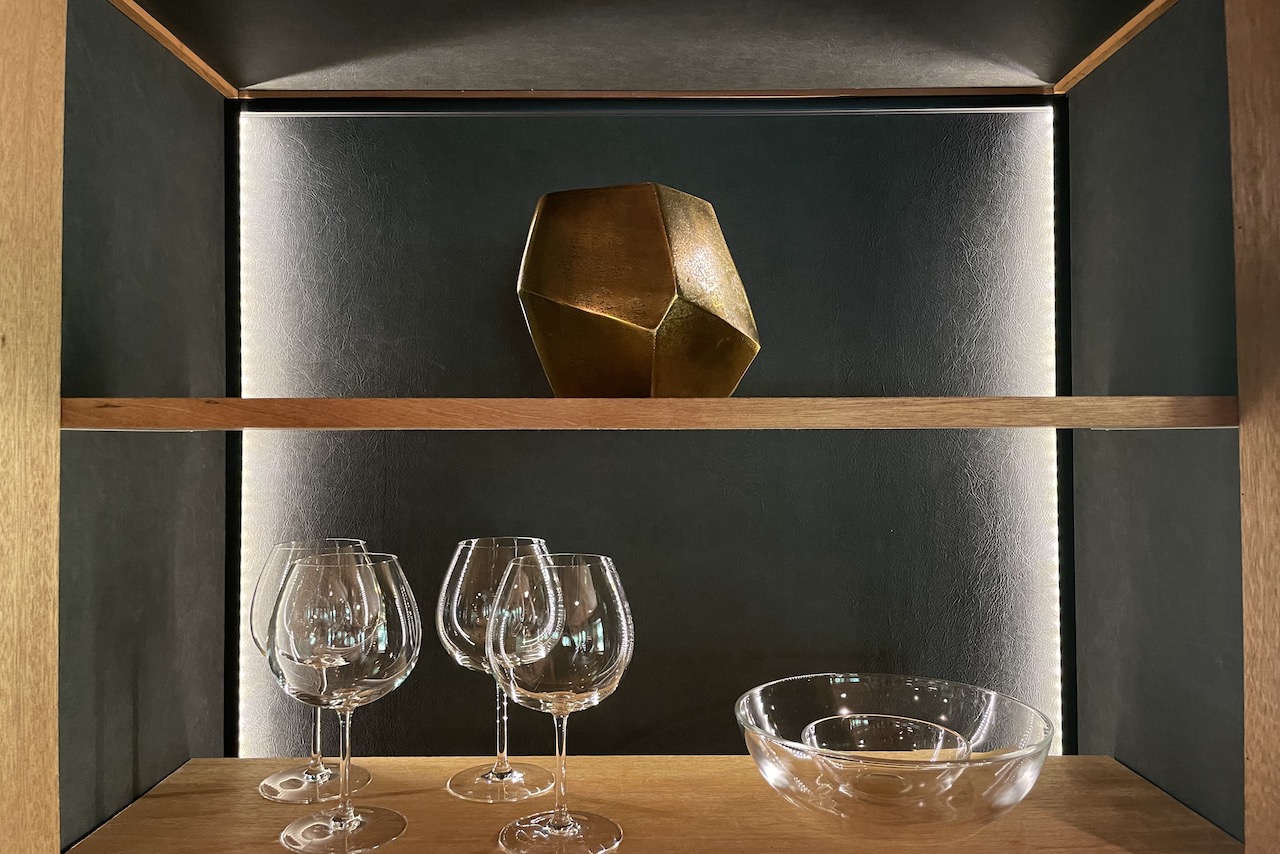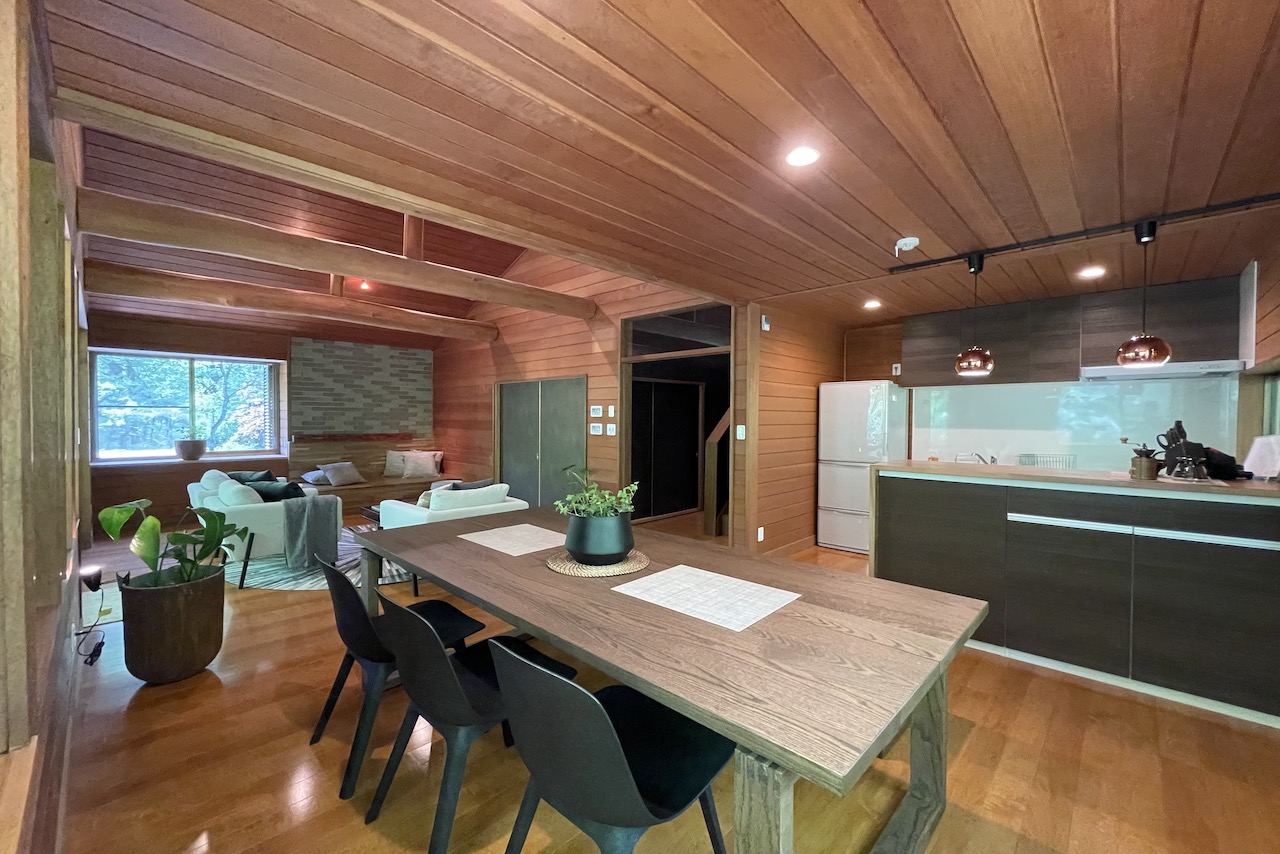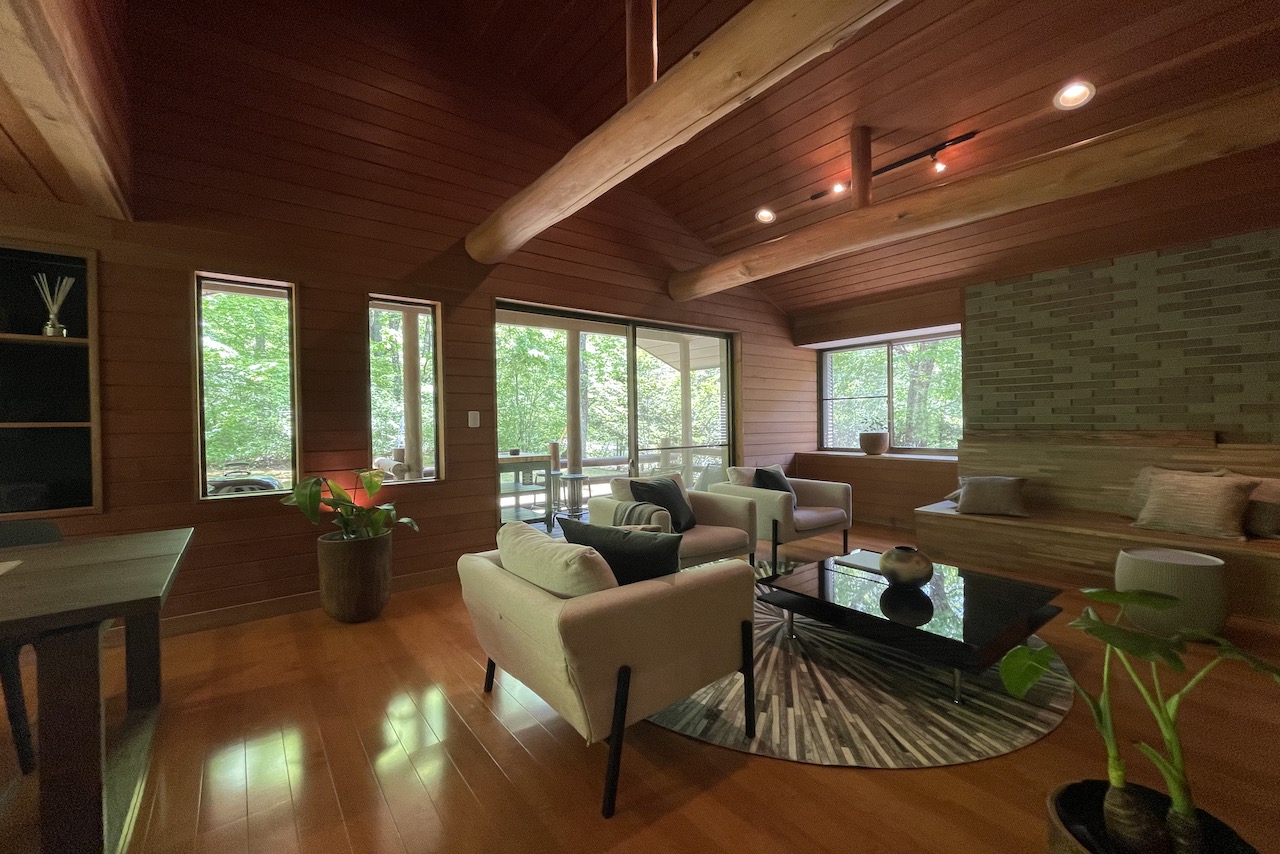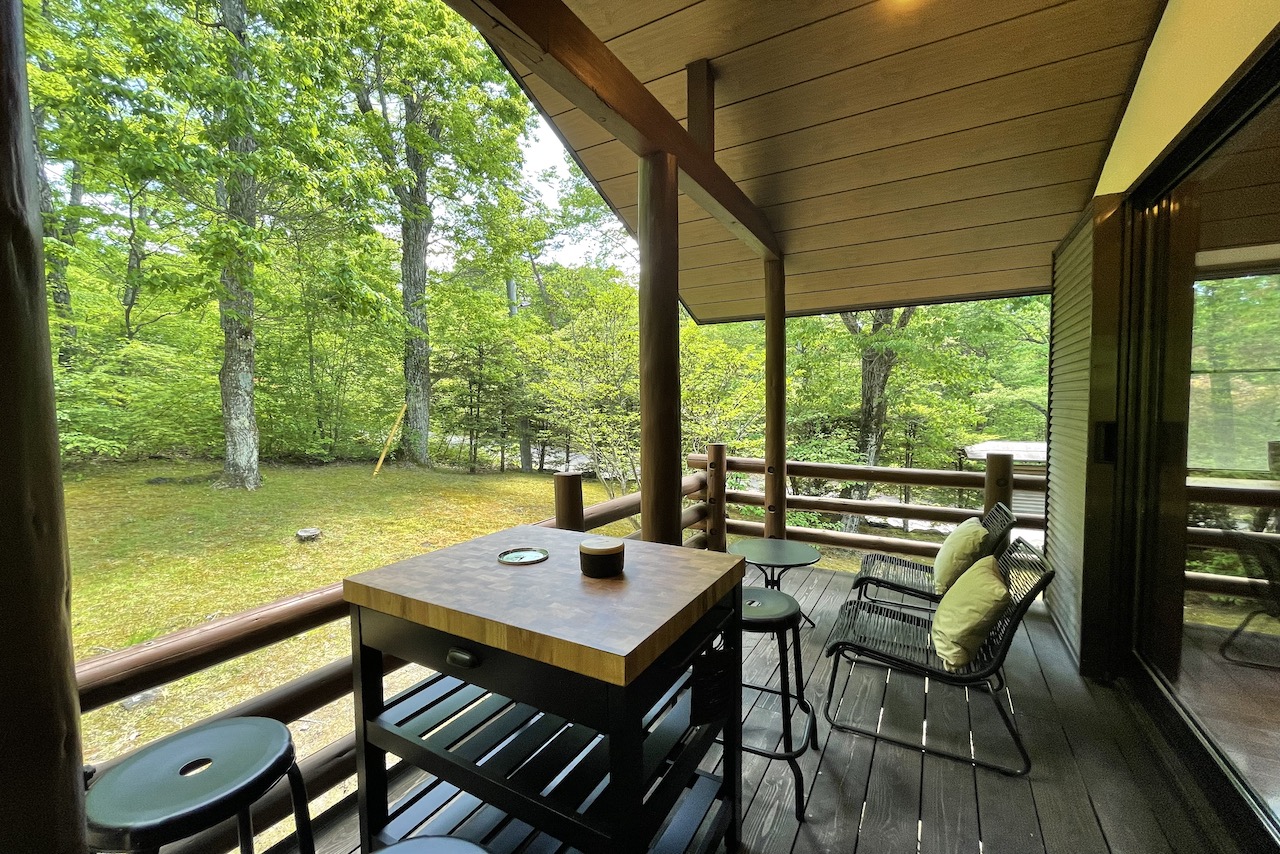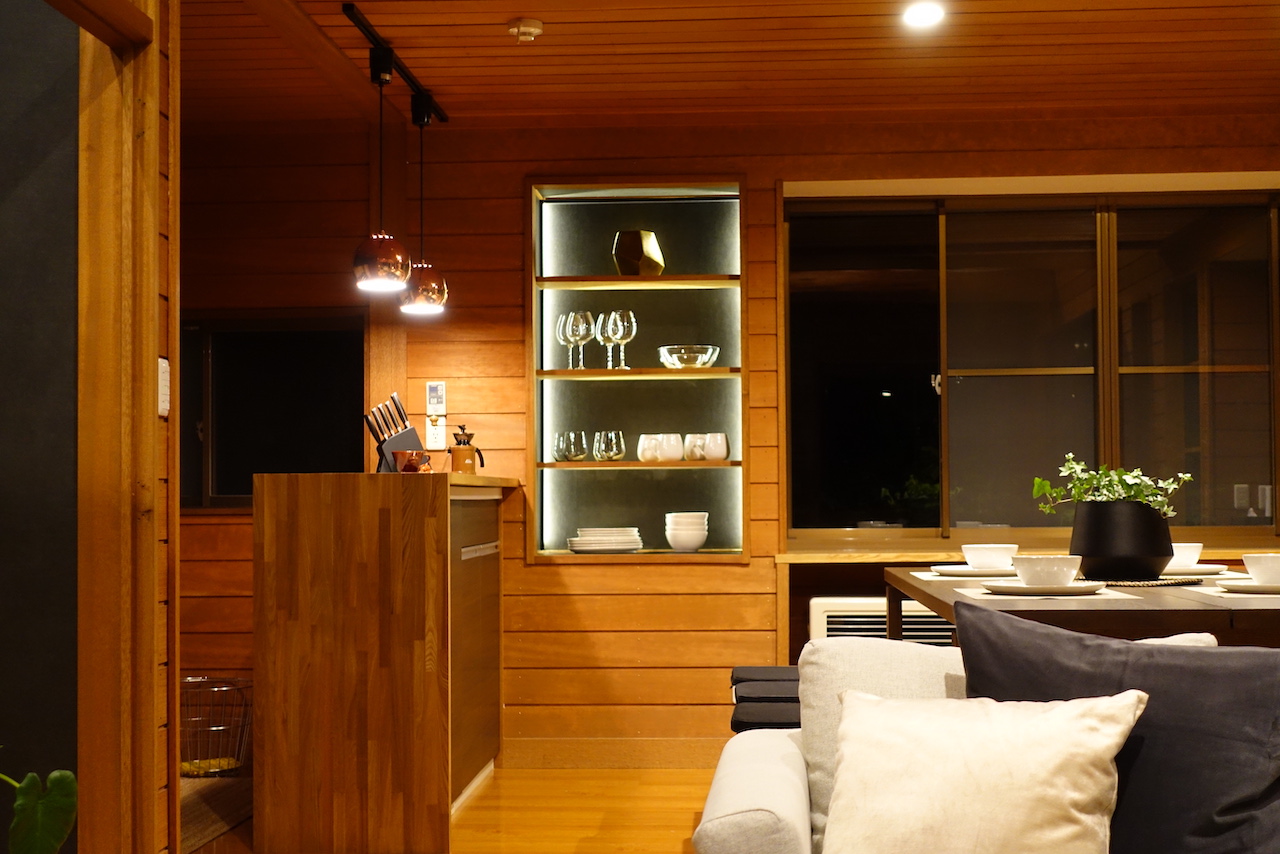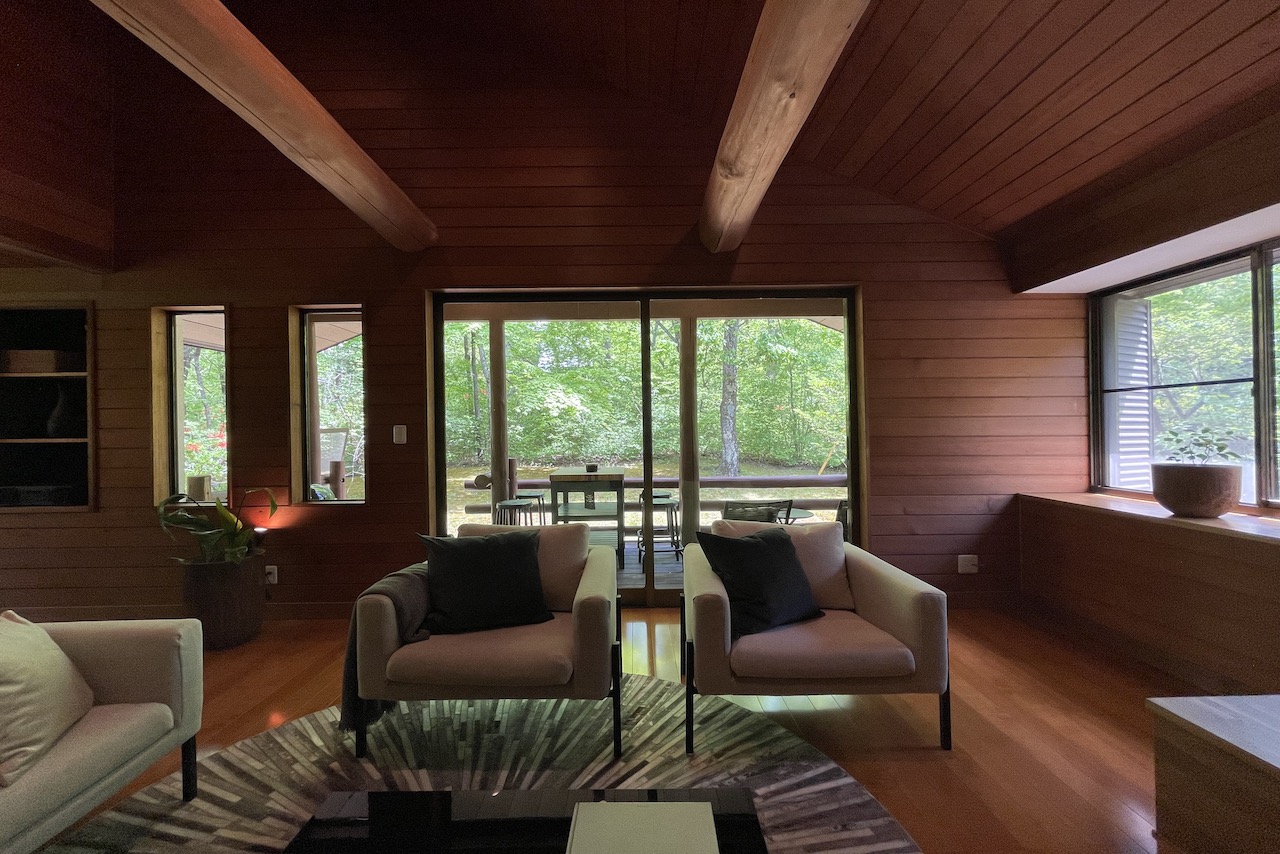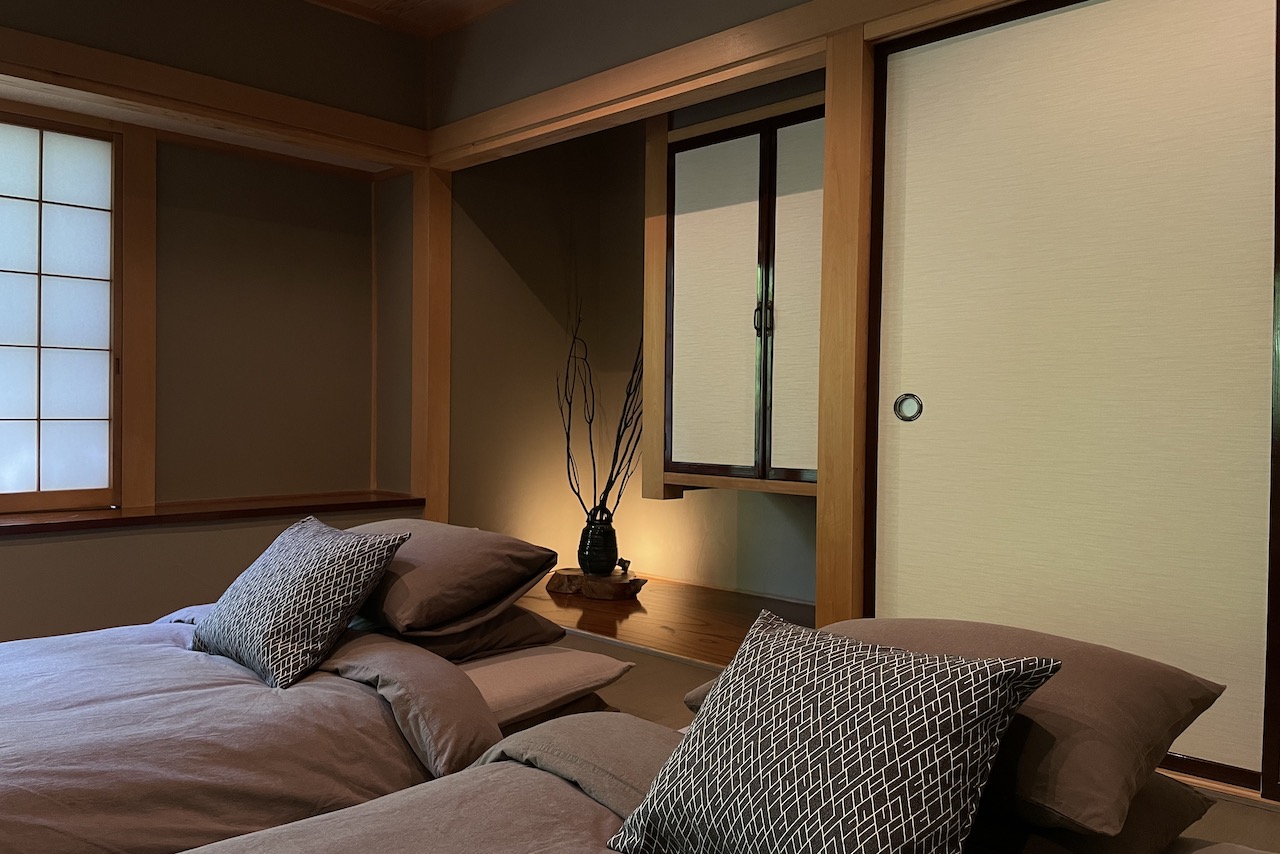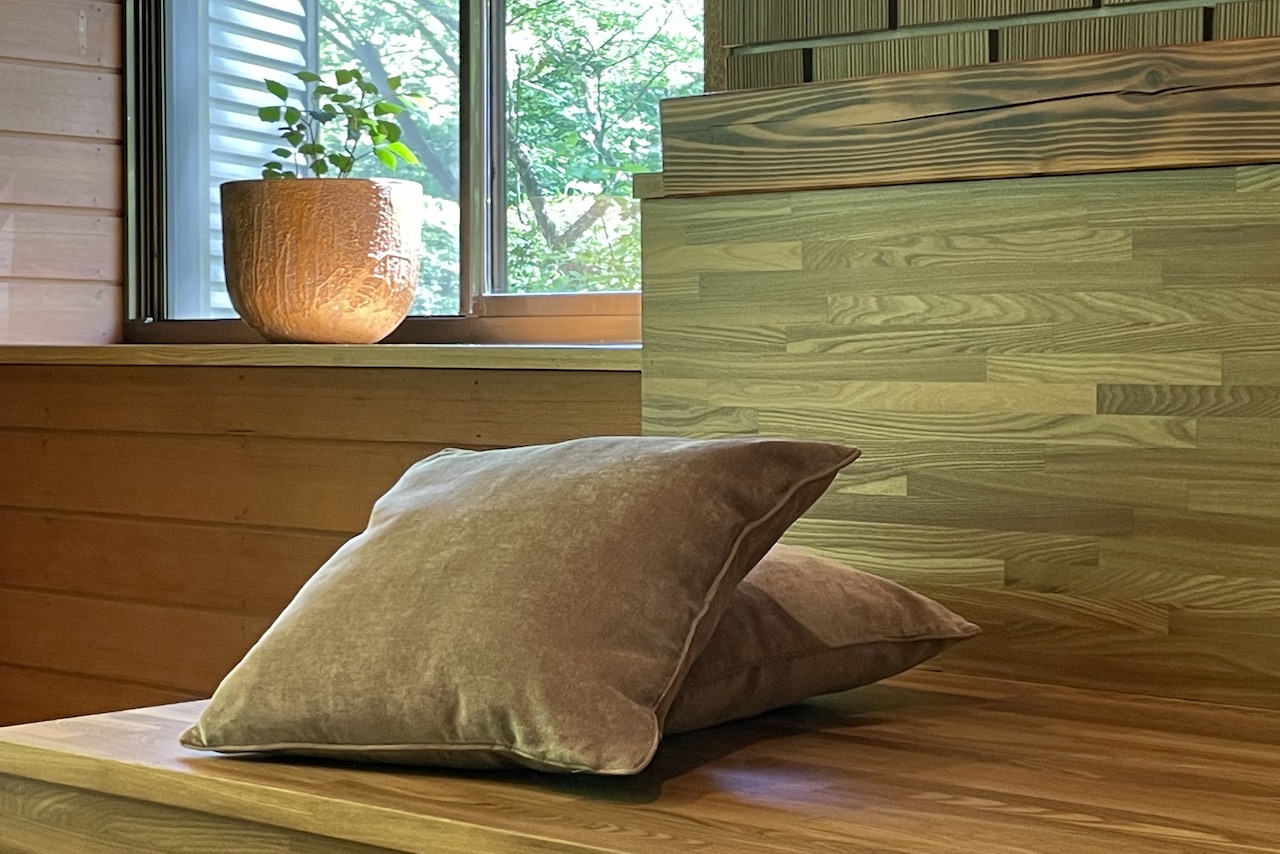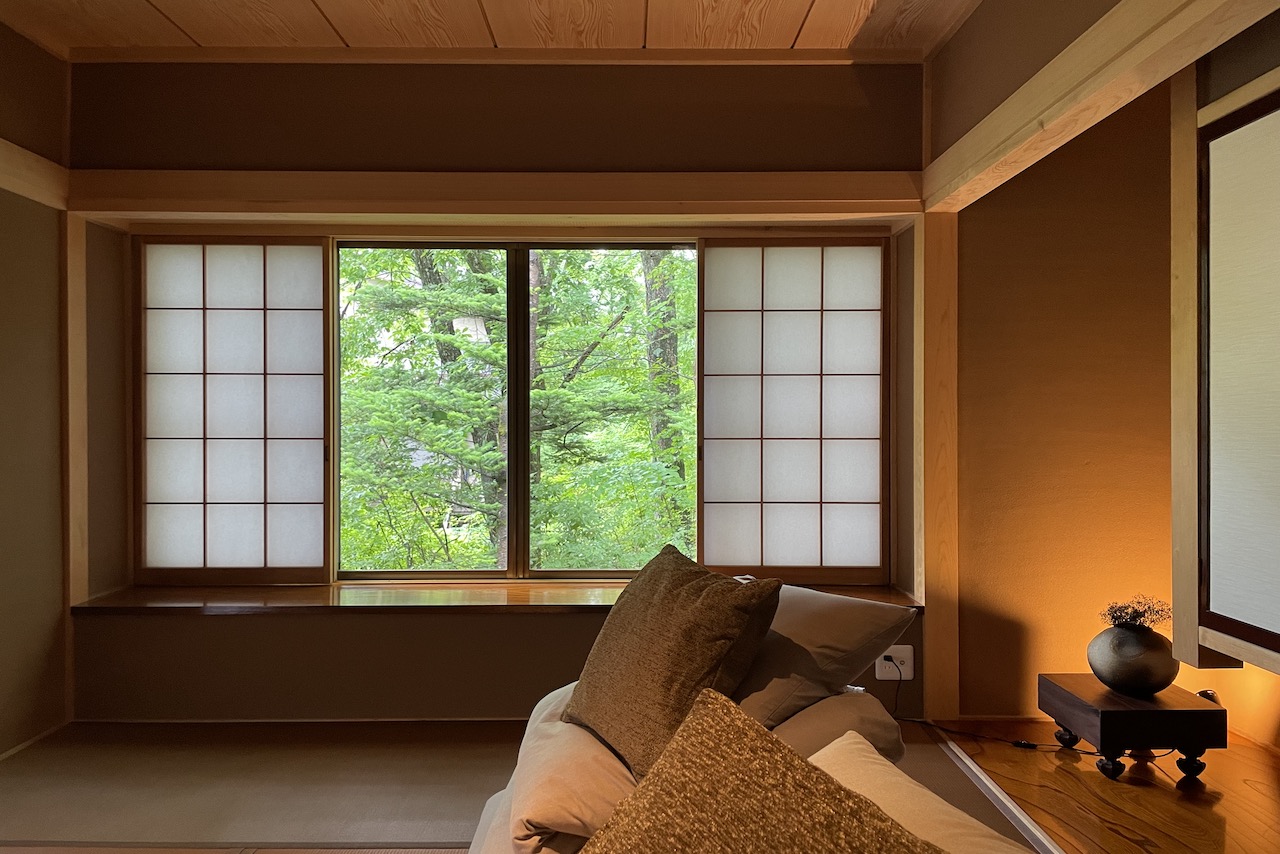 Reviews
As well as the interior as pictured, the interior was wonderful and clean, but it was also far from other villas and I was able to relax in a private space. Host was also very responsive, and I would like to stay at another house next time.
―Guest from Japan
Francisco had prepared a wonderful airbnb house. It's a stylish modern house amongst the woods. It's perfect for a short getaway from busy cities like Tokyo. Had it not been because of the rain, we would have had a BBQ on the terrance. Nevertheless we prepared ourselves a great hotpot in the house. Thank you for the stay.
―Guest from Tokyo
Wonderful little place nestled in the woods, surrounded by nature. Perfect for that quiet escape from Tokyo. Very comfortable and stylish and loved that there was no TV. Place has all you need, just make sure you bring all your food/drinks with you including the basics of salt, pepper, olive oil etc. Loads of local info and recommendations. The location is great, no idea Kusatsu onsen was so close so spent a day. Highly recommend this place for small groups or families.
―Guest from Tokyo
Everything you expected is there , from cooking equipment, music , outdoor area with BBQ, whole house surrounded by trees, really nice for relaxing vocation. House was so nice designed for 2-4people to stayed there for private holidays.we really enjoyed our stay in Morinoya 's place . Highly recommend to all of you.
―Guest from Hong Kong
大変お世話になりました。 バーベキューも楽しめだ大満足の滞在でした。 オシャレで快適な空間に家族全員感激でした。 今度は他の森のやにもとまってみたい泊まってみたいです。
―Guest from Tokyo