KaikiAn
回輝庵
A villa embraced by lush greenery on the top of a beautiful gorge with a stream.
Overview
森のや 回輝庵 - 自然に囲まれた貸切ヴィラ
- Morinoya KaikiAn is a very unique Japanese style house, located near by a small river up in the hill and in a very quiet and peaceful area where you can comfortably relax with your friends or family. Surrounding area offers various attractions such as the famous Kusatsu and Manza Onsen resorts, hiking trails, the Asama Volcano lava park and others.
Perfect for a family or a group up to 6 people who are willing to explore the beautiful spots of surrounding Tsumagoi.
The Space
The house is woody cozy and warm and it has all the amenities you would need during your stay such as shampoo, conditioner, body wash, tooth brush & paste, hair dryer, towels, cotton swab etc. It has also most basic utensils in the kitchen including oven/grill/mv, hot plate and Japanese porcelain nabe/pot during the winter.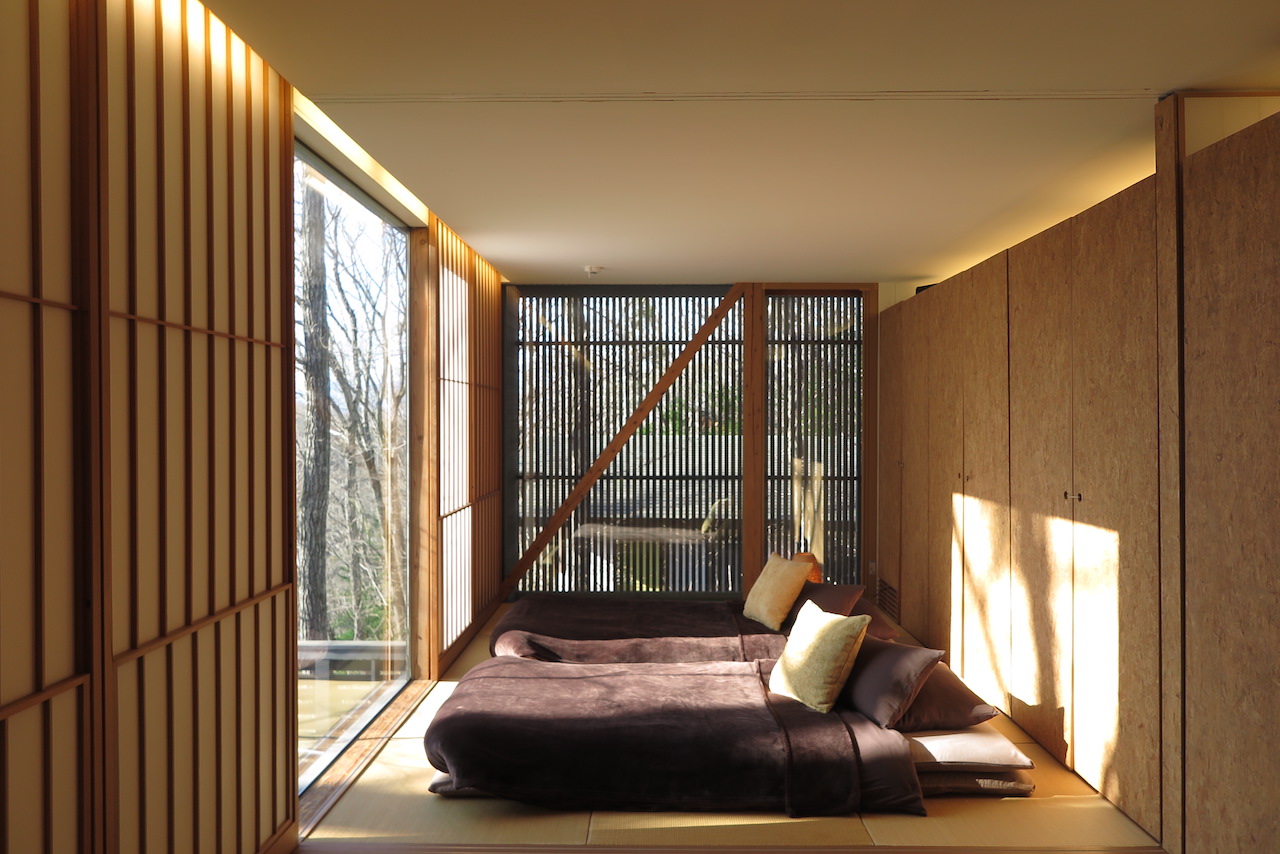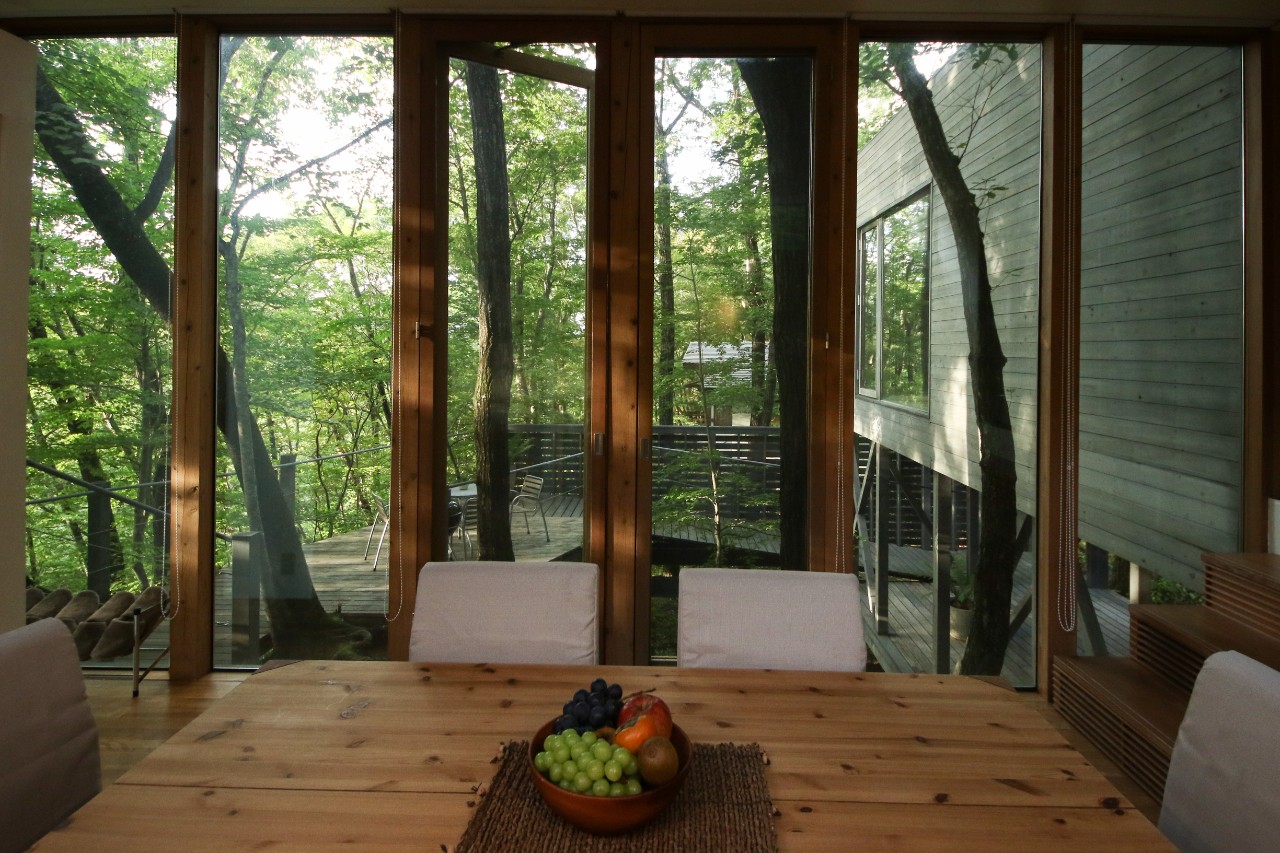 The drawers are meticulously filled in with wine openers and all other small kitchen miscellaneous..
BBQ in the deck can be enjoyed from April through November.
;
Gallery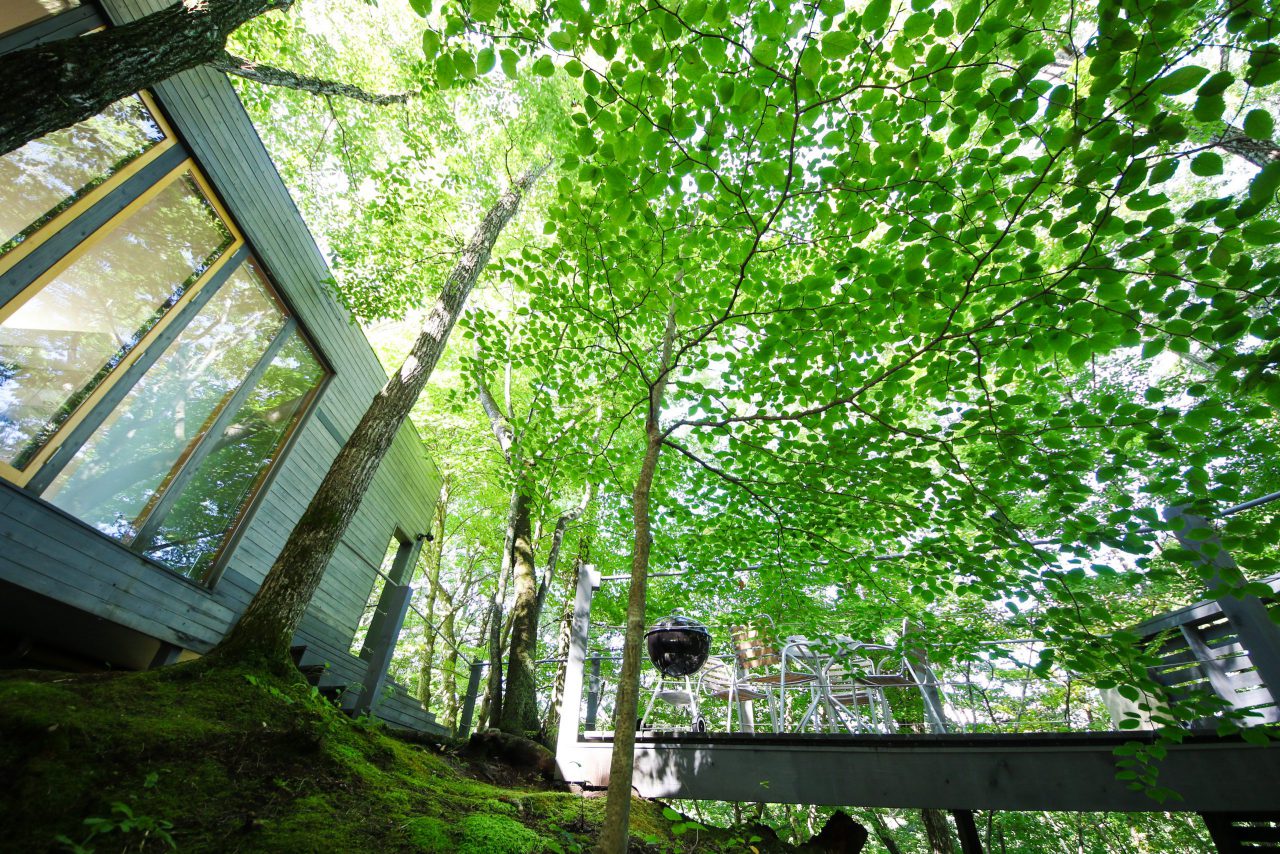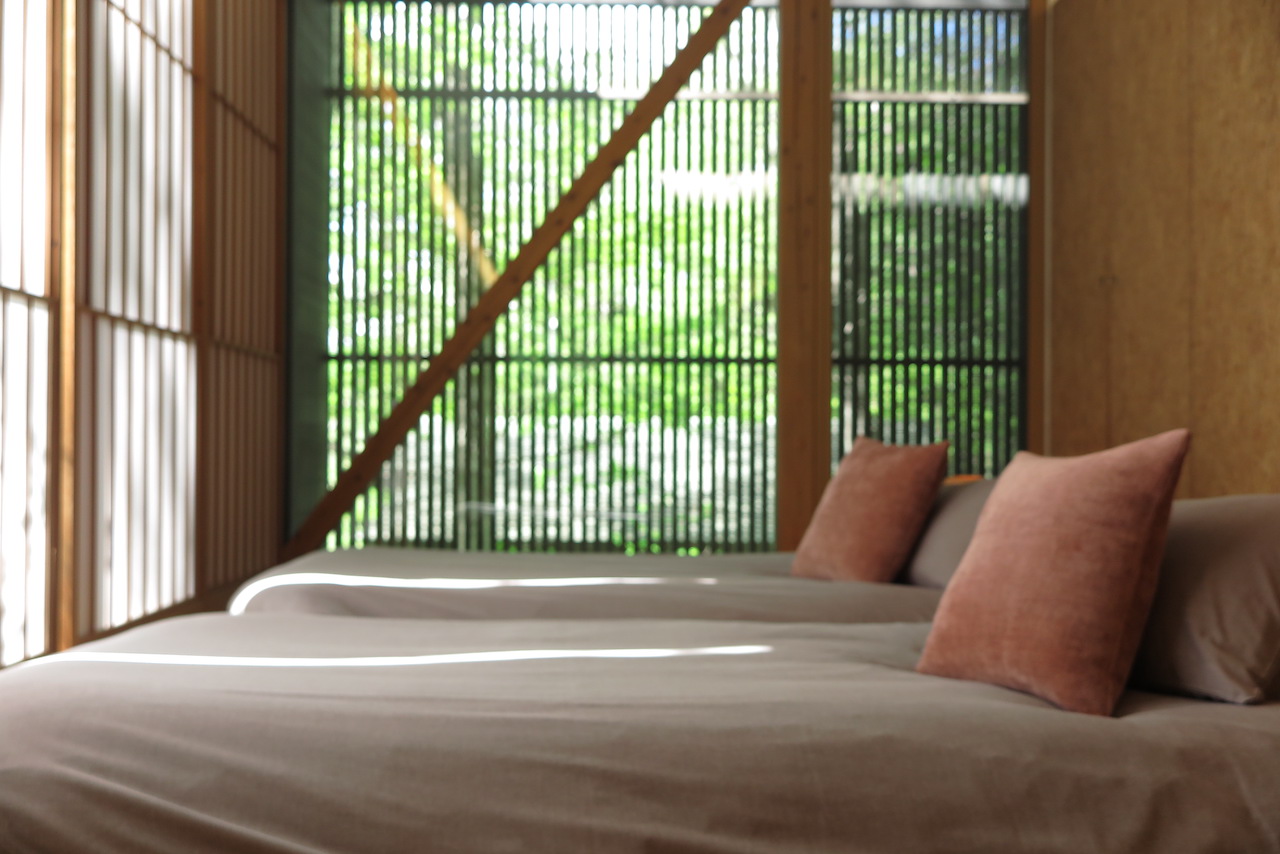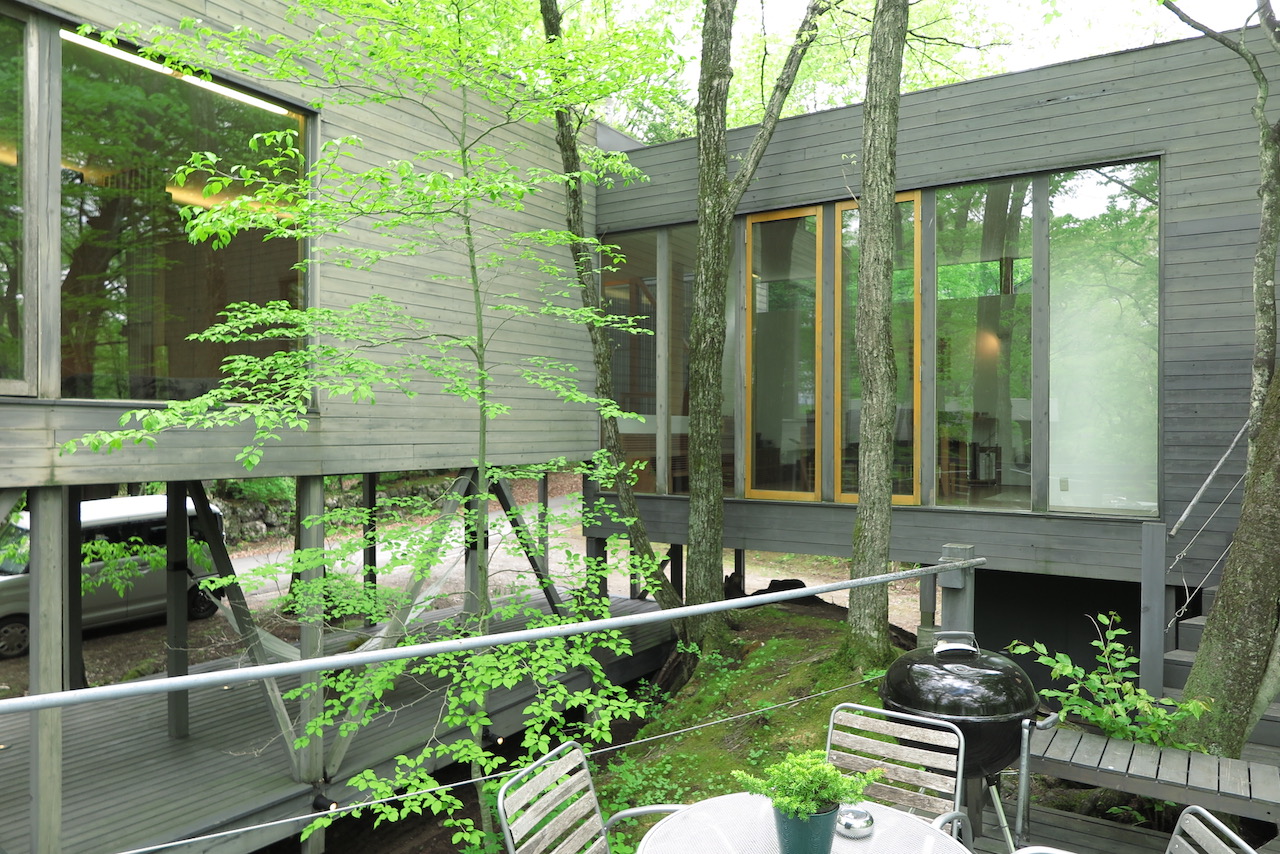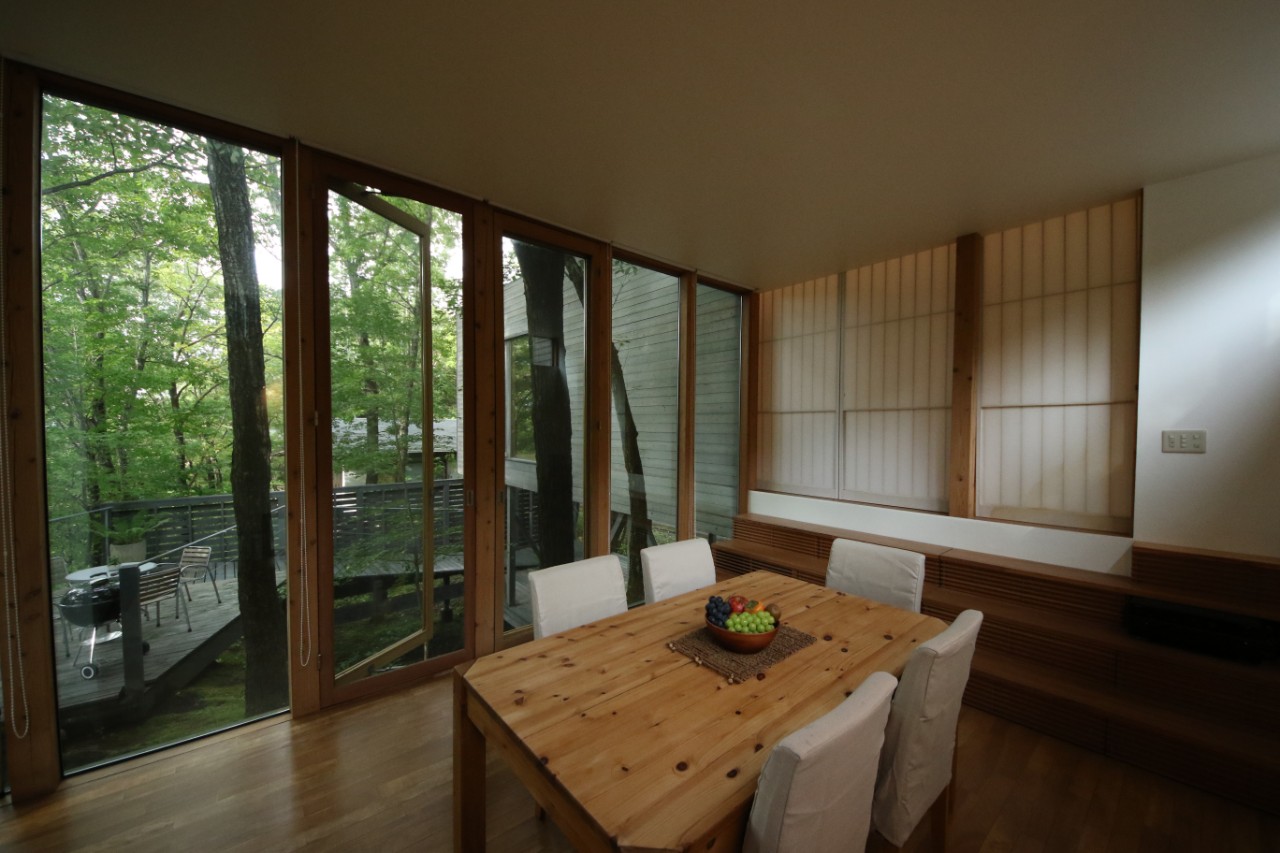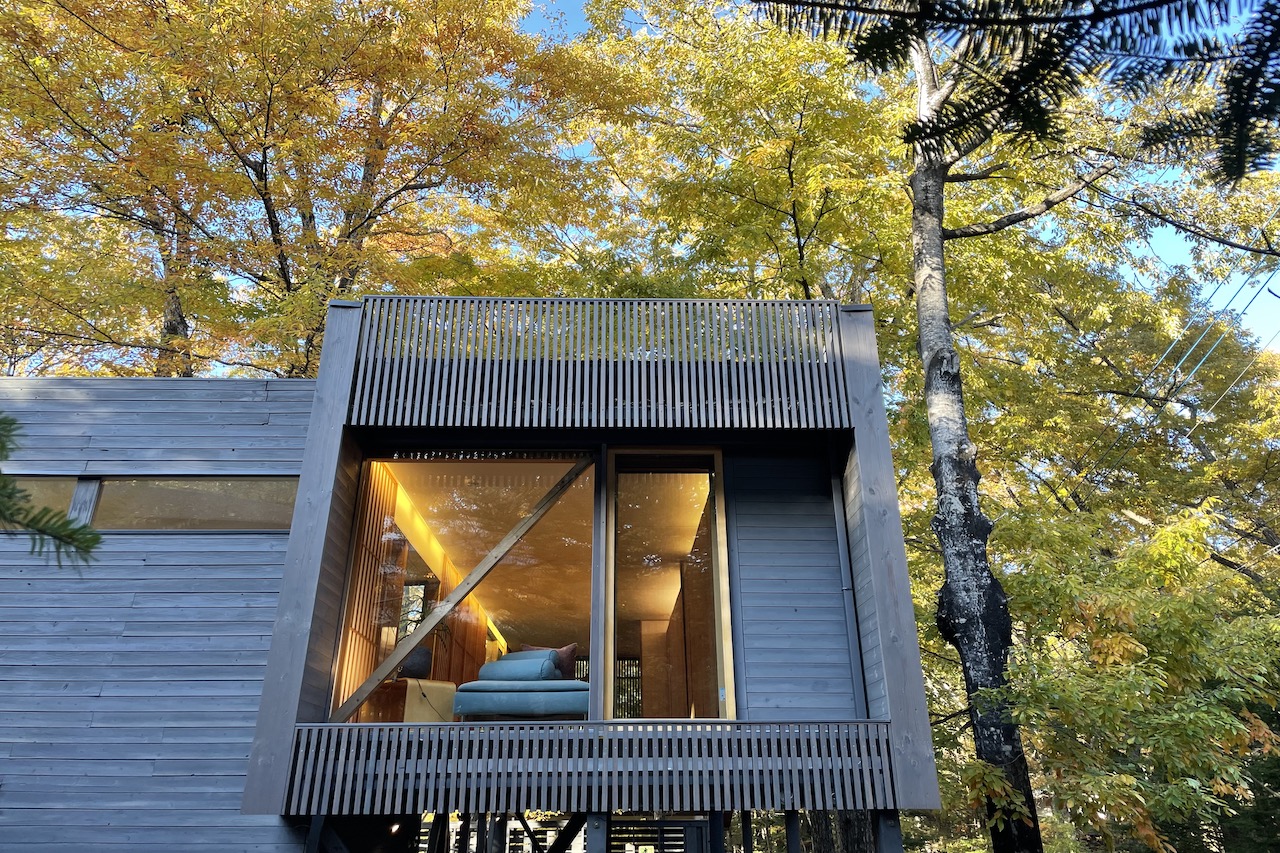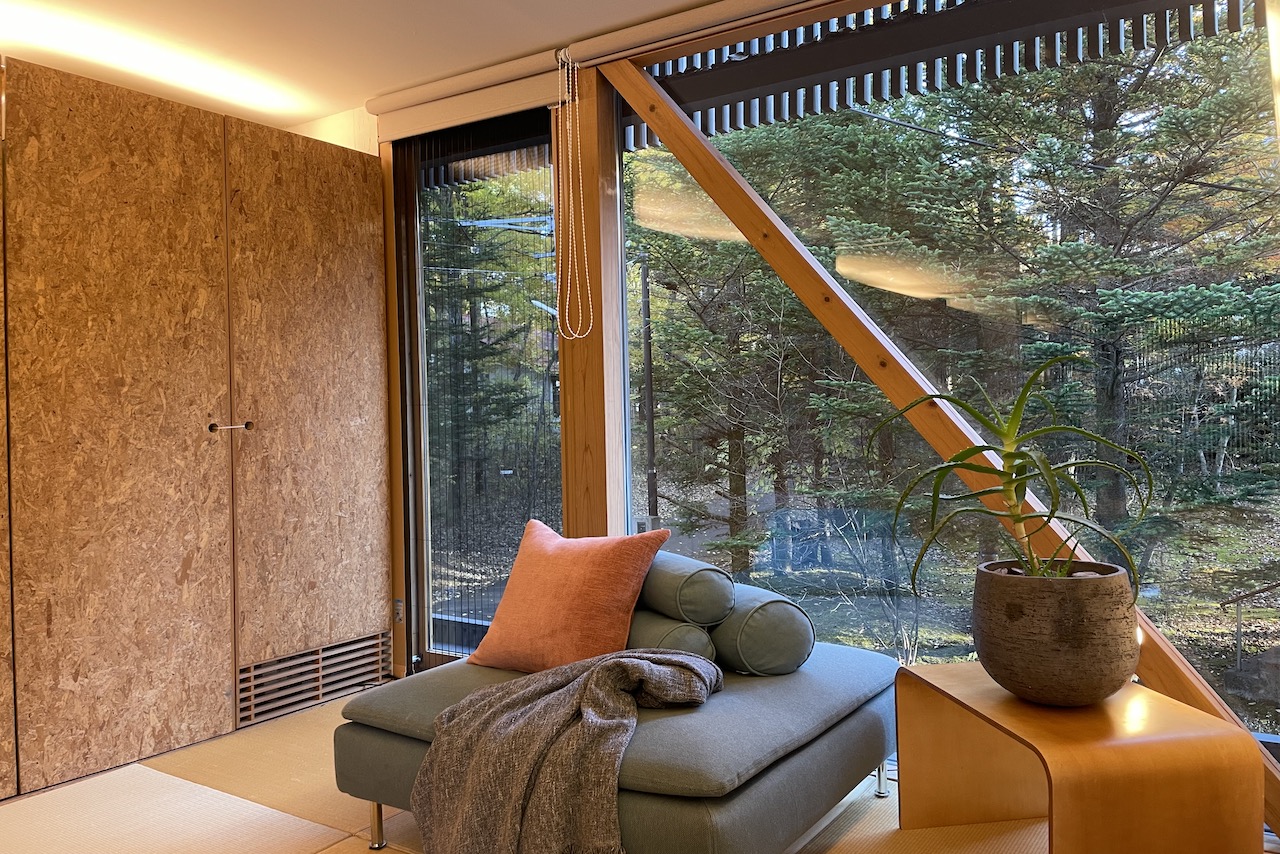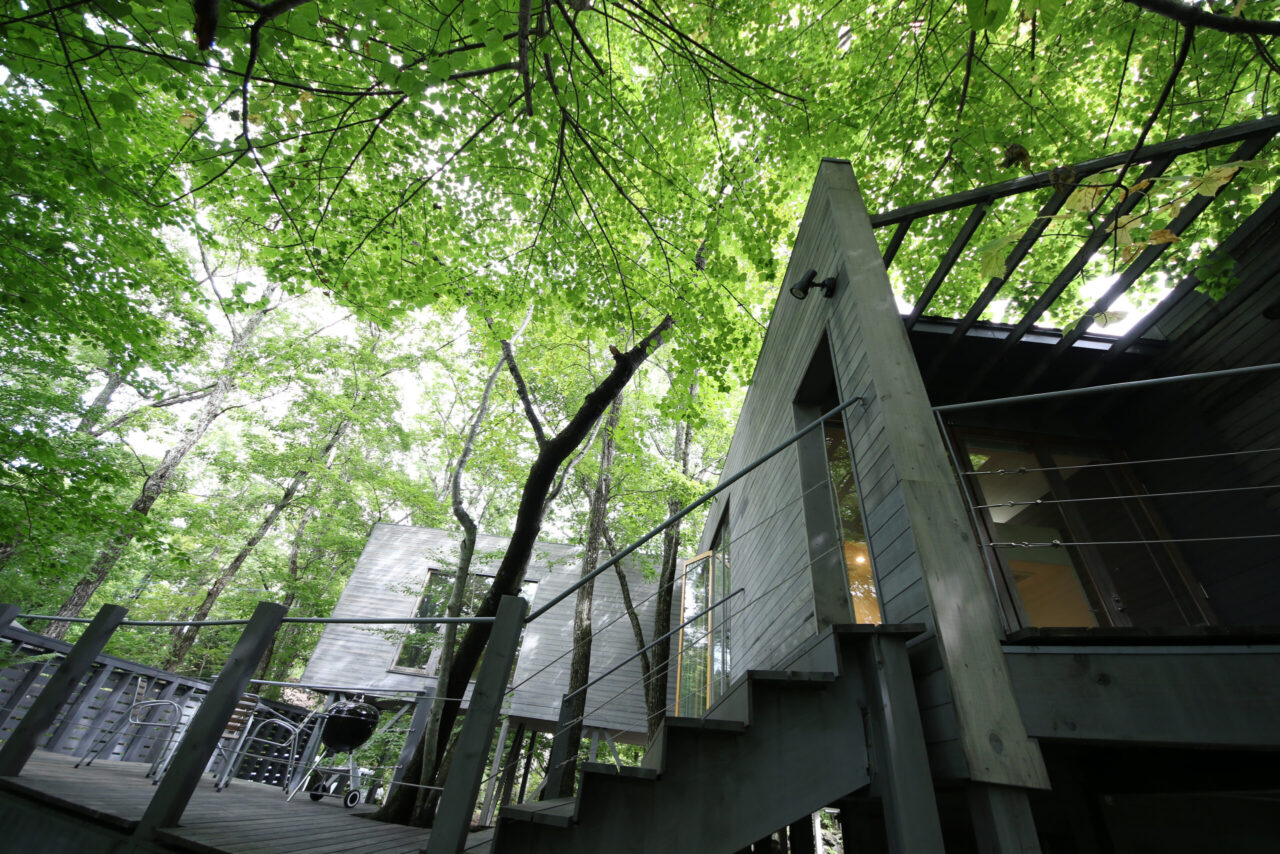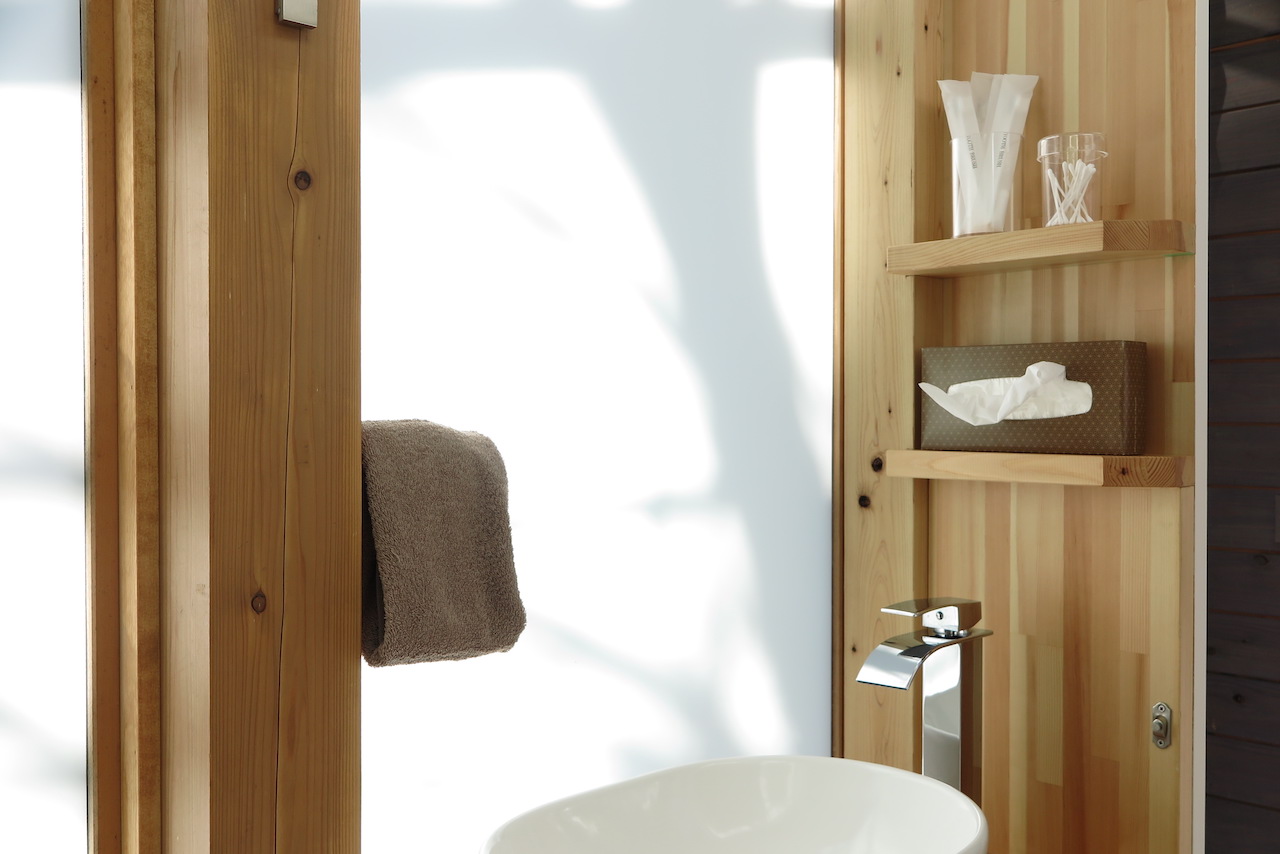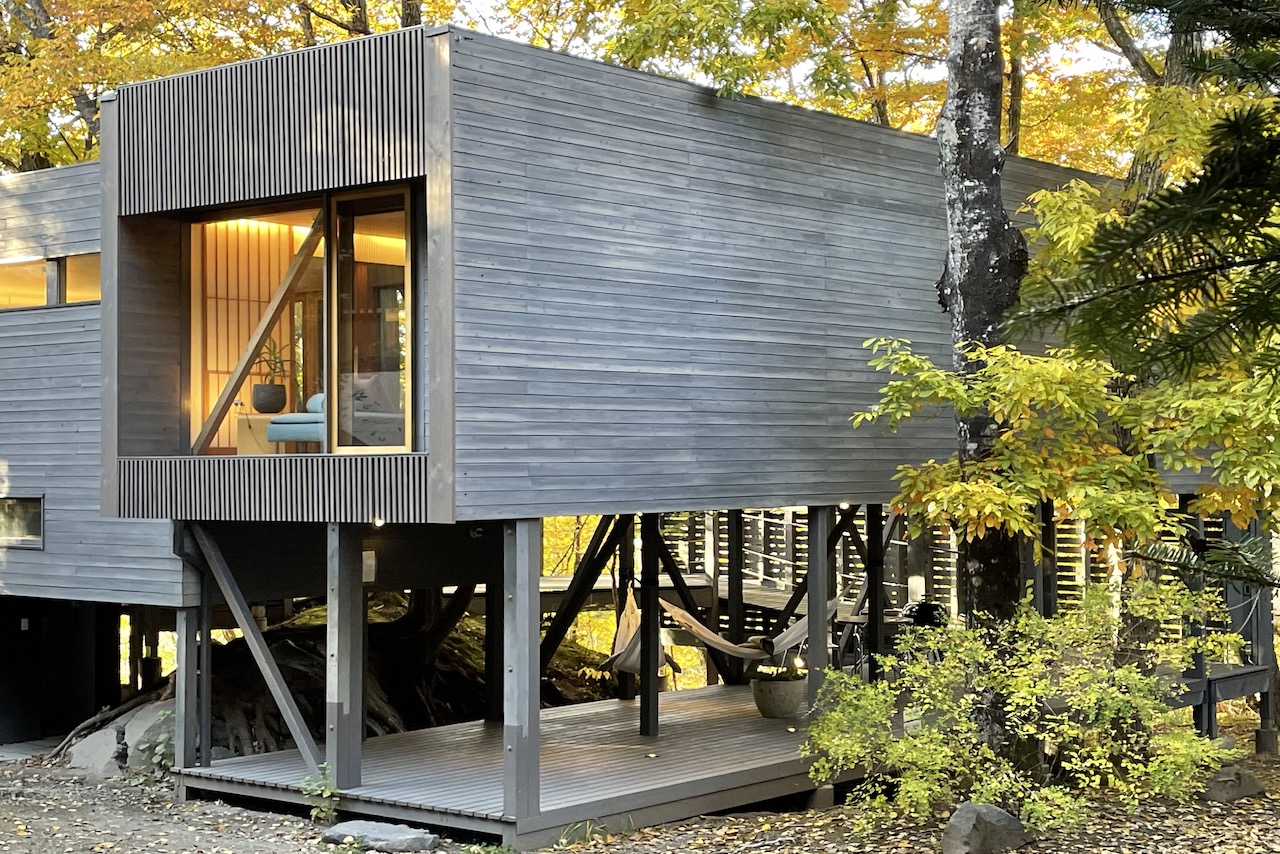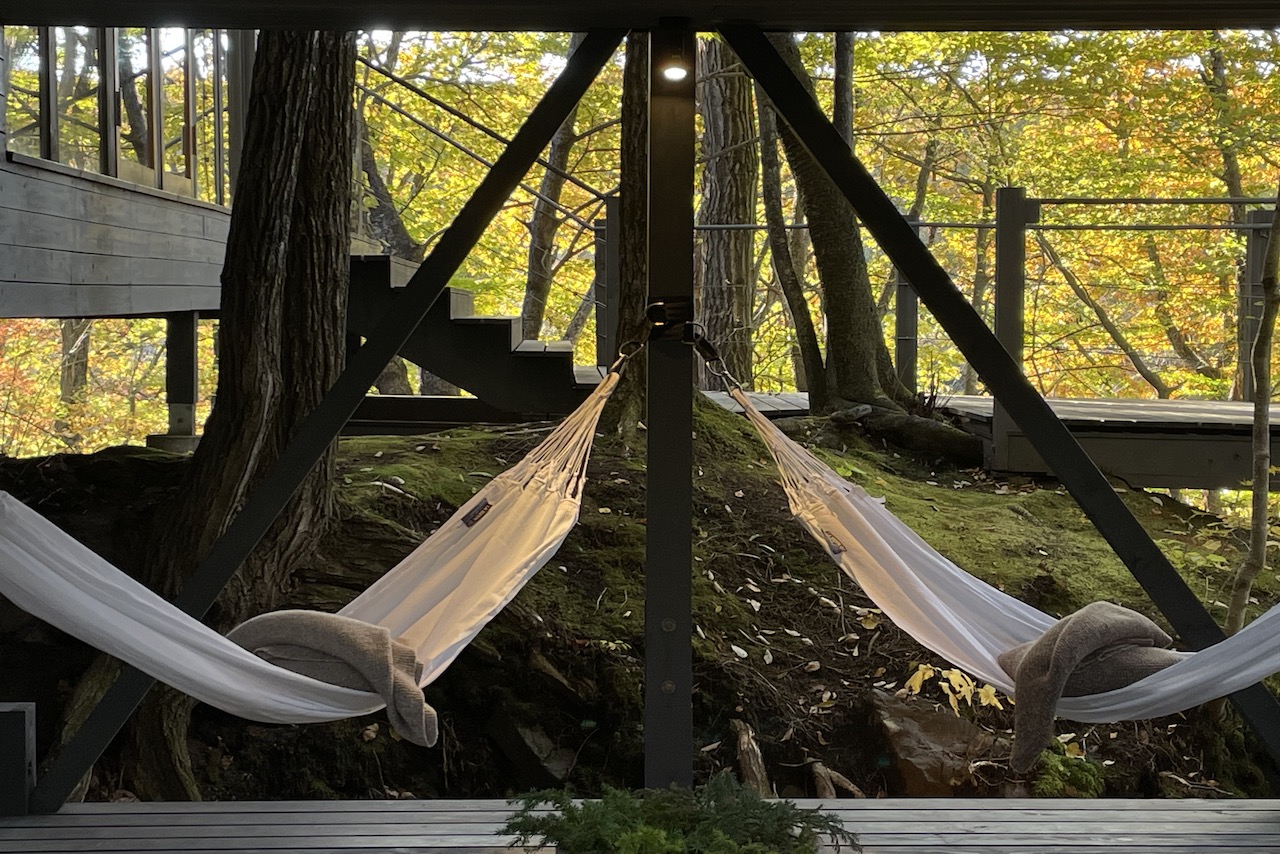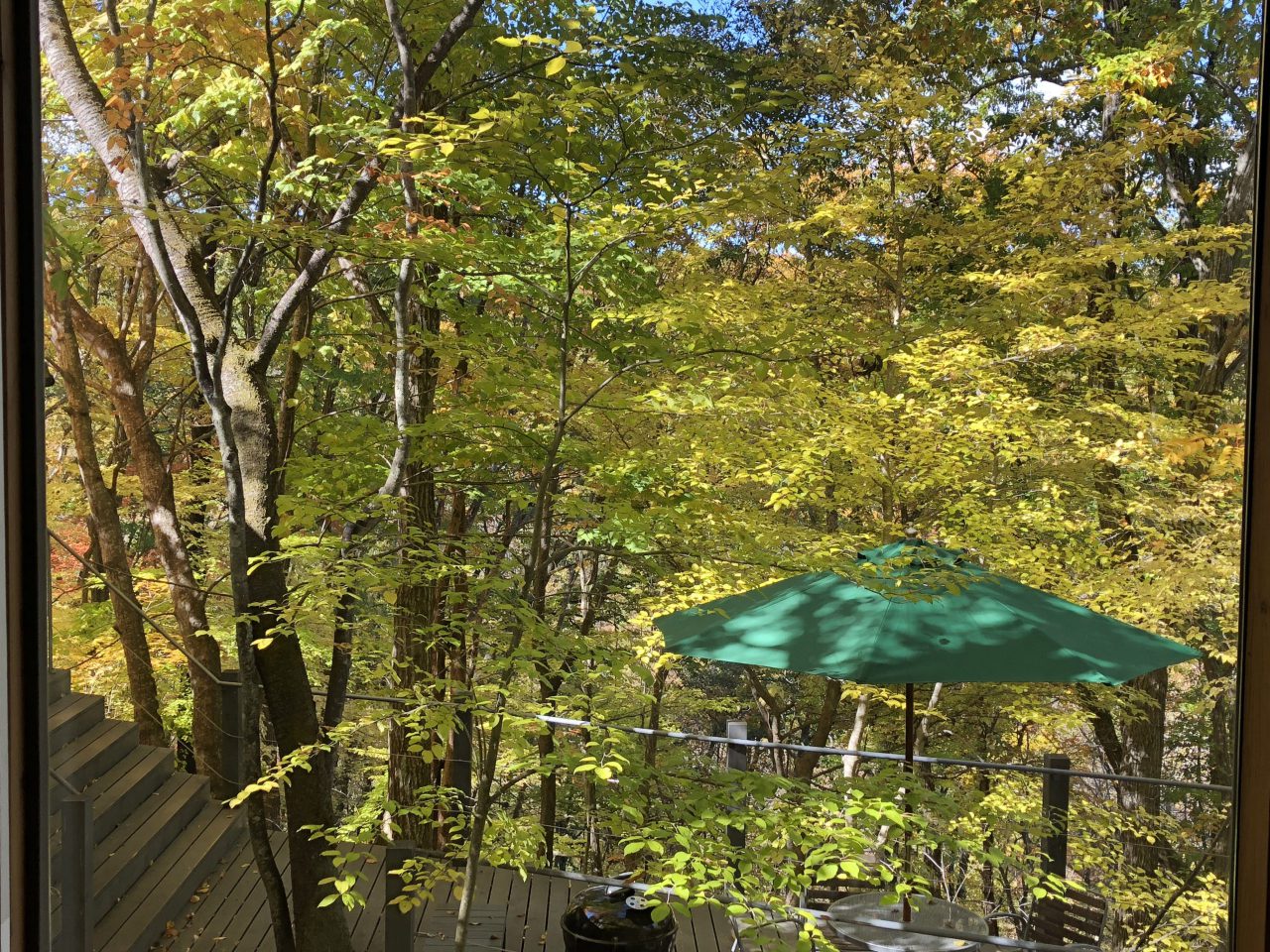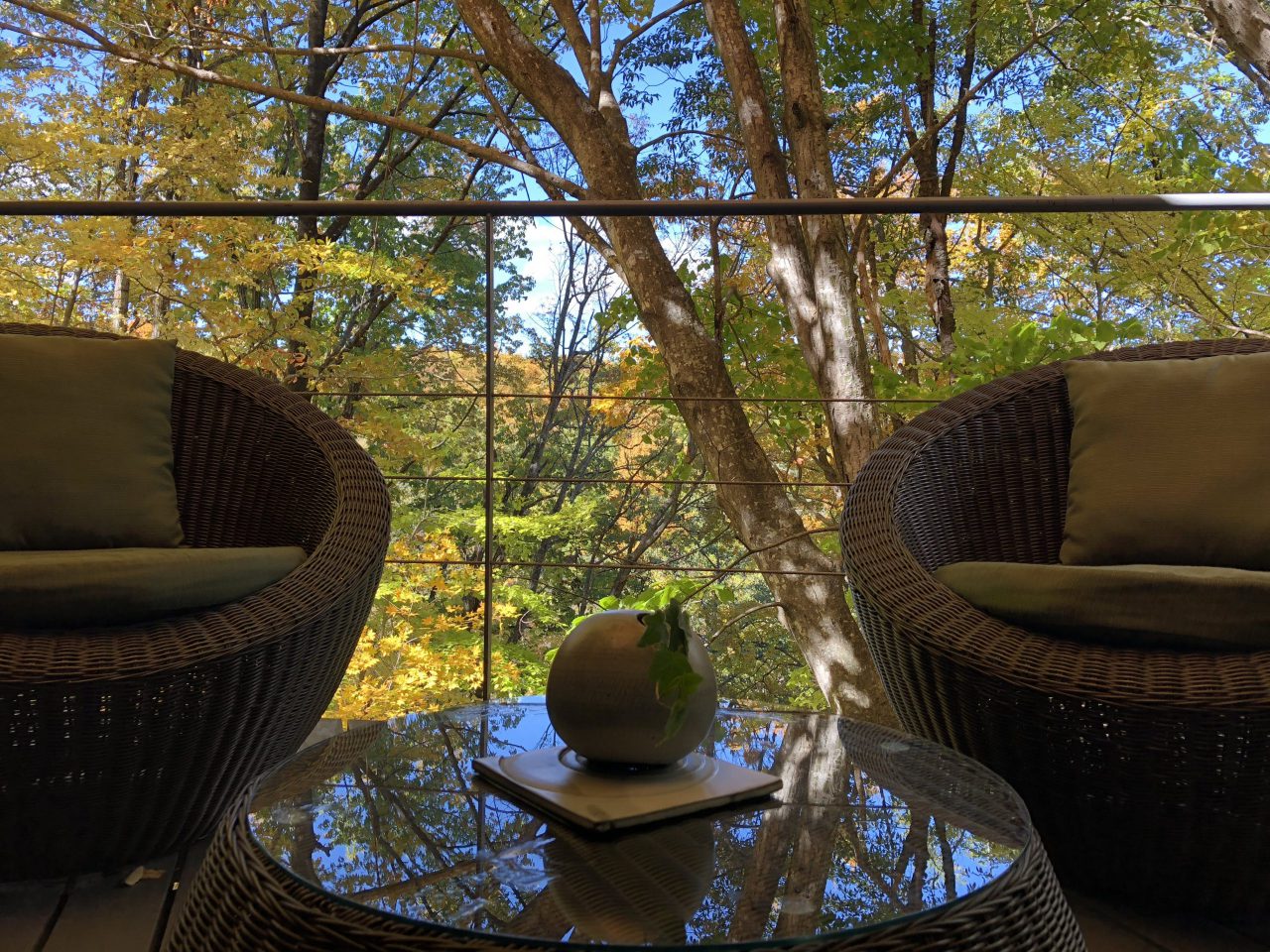 Reviews
2年前に夫婦で滞在し、建築もインテリアもとても素晴らしかったので、今回は、子供たちと一緒に4人でお世話になりました。 素敵な環境と建物に、子供達も感激していました。 朝ごはんの時、息子は 「こんな場所でご飯を食べていると、いつもの家族じゃないみたい」 と言っていました。 好きな音楽をかけて、大きな窓から美しい景色を眺めながら ゆったりと過ごすことができました。 前回同様 インテリアも気配りが行き届いていて、また、お風呂も、更にきれいになっていました。 今回は、まだ、コロナでいろいろ大変な時期に泊まりましたが、フランシスコさんは、清掃・消毒の徹底や、宿泊者の滞在と滞在の間隔を開けるなど、対策に努力されていました。
―Guests from Japan
Best place to stay in Gumma. You won't regret if you choose Morinoya place. If you want to stay in the tree house surround with the tree. When you wake up you can see the green leaf in front of you. Morinoya is the best host we met so far on Airbnb. Answer every msgs very fast and very helpful with the place you want to go around Nagano. Thank you for everything and we hope to visit you in your new place soon.
―Guest from Thailand
This is one of most beautiful houses we ever stayed in with AirBnB The space is amazing and the nature outside sets up the mood We enjoyed sitting on the porch in the evening and listen to the trees and the birds I would definitely recommend.
―Guest from Israel
We had an amazing time. The architecture is spectacular. The neighborhood is quite and we have 100% privacy. Francisco was very quick in all of the correspondence. The kitchen is stocked with cooking supplies. We had a great nature getaway.
―Guest from San Francisco
It was such a wonderful experience to stay at this place! Stunning view of the beautiful mountain with everything you could possibly need for your getaway. The entire house was decorated beautifully and I just loved every piece of it! The house was maintained clean and tidy, which made our stay absolutely comfortable. Francisco was an amazing host. We were so lucky to have been able to meet him, and to stay at one of his lovely places in the area. We can't wait to go back in the summer.
―Guest from Chiba
Amazing place to stay at a very quiet area. Modern yet authentic. Great place for weekend getaway with friends. Rain or shine, can BBQ. Amazing sound system. Can listen to music, literally everywhere in the house.
―Guest from Tokyo
軽井沢からは少し離れますが、だからこその静かな森の中のモダンで素敵な邸宅で過ごすひと時は本当に幸せでした。森のやさんには、とてもフレンドリーに迎えていた頂き、安心して過ごす事ができまし出来ました。また来ます!
―Guest from Tokyo
We enjoyed Morinoya place very much. There are many tourist locations near the place but just staying at the place is good enough. Especially, it's very nice for relaxation as the house has huge windows and all you can see are trees. You can feel nature both inside and outside of the house. The deck was our favourite place and our dog also loved it. We would love to come back again in the near future!!
―Guest from Tokyo
Morinoya's place was a mix of modern comfort as well as a nice touch of Japanese with the Tatami and futons. Exquisite taste of architecture choices and we enjoyed the sound system that played throughout the house even in the bath! Morinoya was such a gracious host and was always there with all of our needs and questions. We truly enjoyed the hammocks, it was such a peaceful and joyful moment during our stay to relax on them. There was a drawer full of kids toys that our kids enjoyed and they also loved the long Tatami room to run around! Highly recommended for a family needing some time out from the city. The house is surrounded in green and the area is so quiet. Thanks Morinoya!!!
―Guest from Tokyo
素晴らしい建物で感激しました。 敷地に対して 良く考えられた間取りと美しいデザイン、部屋の中からの景色もとても素敵で、ゆったりと過ごすことができました。 滞在することが、とても幸せな2日間でした。 このような グッドデザインの宿を提供して下さったFrancisco さんに感謝します。 やはり、日本人にはなかなかできないセンスをお持ちだと思います。 The house is really good design, and well designed landscape. We could relaxed inside and deck space when we stayed there. I really felt silent and happiness. Francisco is nice host. He decorated the rooms beautiful, and he talked us many useful information.
―Guest from Tokyo
子連れで利用しました。 北軽井沢の深い森は、都会の喧騒を忘れさせてくれます。緑に囲まれた静かなプライベート空間に子供も大はしゃぎ。虫取り網を手に、暴れまわっていました(笑)。ボードゲームやおもちゃなどの備え付けもあり、料理の合間も親子で楽しめます。シャイな息子ですが、Franciscoさんに懐いていたのも新たな発見。BBQに花火、温泉、虫取り、おもちゃ王国、早めの夏休みを満喫しました。何から何までありがとうございました。 次回は、渓流釣りに挑戦しに行きたいと思います。
―Guest from Tokyo
We've had an amazing time at this place and I can really think of nothing that could have been better about it. Francisco is the nicest guy and he left no question unanswered. Highly recommended.
―Guest from Uzbekistan
Upea paikka metsän siimeksessä.
―Guest from Finland
Disregard the other listings. This is the property to choose. We stayed in end-Spring early-Summer. This property is the best house you can get in the area. The owner has distilled the essential elements which I like - the generous use of glass to let in the light, as well as openings to let in the sounds and air of the forest. The elevation of the house brings it up to the canopy line. This captured what I consider the quintessential Japanese forest stay. Though it is some 20-30min drive from central Karuizawa (as well as some tolls), this is well worth it.
―Guest from Taiwan
「森のいえ」のまま、最高のロケーションです。そして、オーナーの迅速かつ丁寧な応対でとても心地良いひとときを過ごすことができました。また、来ます。
―Guest from Tokyo
Everything all great to stay in this wonderful resort if you are in to nature. Host treats everyone with exquisite attention and specially to your kids if you ever bring them along. Will come back again.... Hopefully soon.
―Guest from Singapore