RinNe
輪廻
A very unique, stylish and nature nestling experience to be provided by Morinoya.
Overview
森のや 輪廻 - 自然に囲まれた貸切ヴィラ
- RinNe by Morinoya is another one of a kind property to be operated by Morinoya. Nestled in the forest in a quiet location around the foot plateau of Asama Volcano, the highlight of this property is the way it was designed with a 365 degrees four ways upper glass structure holding the house roof. This unique design allows a beautiful lighting getting into inner space and at the same time it creates the feeling of connecting the house to its fullness with the surrounding green and nature. Guests will be able to experience birds and other little natural animals watching from inside the house specially from the upper deck. You can choose to rest and relax in different and unique spaces meticulously provided indoor and outdoor with upmost comfort. Staying at this villa you will be able to explore the many destinations and adventures that surround the area, hike picturesque trails and landmarks nearby the Asama Plateau, visit famous onsen towns like Manza and Kusatsu and enjoy the various farmers markets that offer amazing vegetables during the harvest seasons.
The Space
RinNe's kitchen is a very originally designed and is fully equipped with utensils for almost most types of cooking.
Cool in the summer and warm in the winter, RinNe has all the amenities you would need for your stay such as shampoo, conditioner, body wash, tooth brush & paste, hair dryer, towels, cotton swab, etc.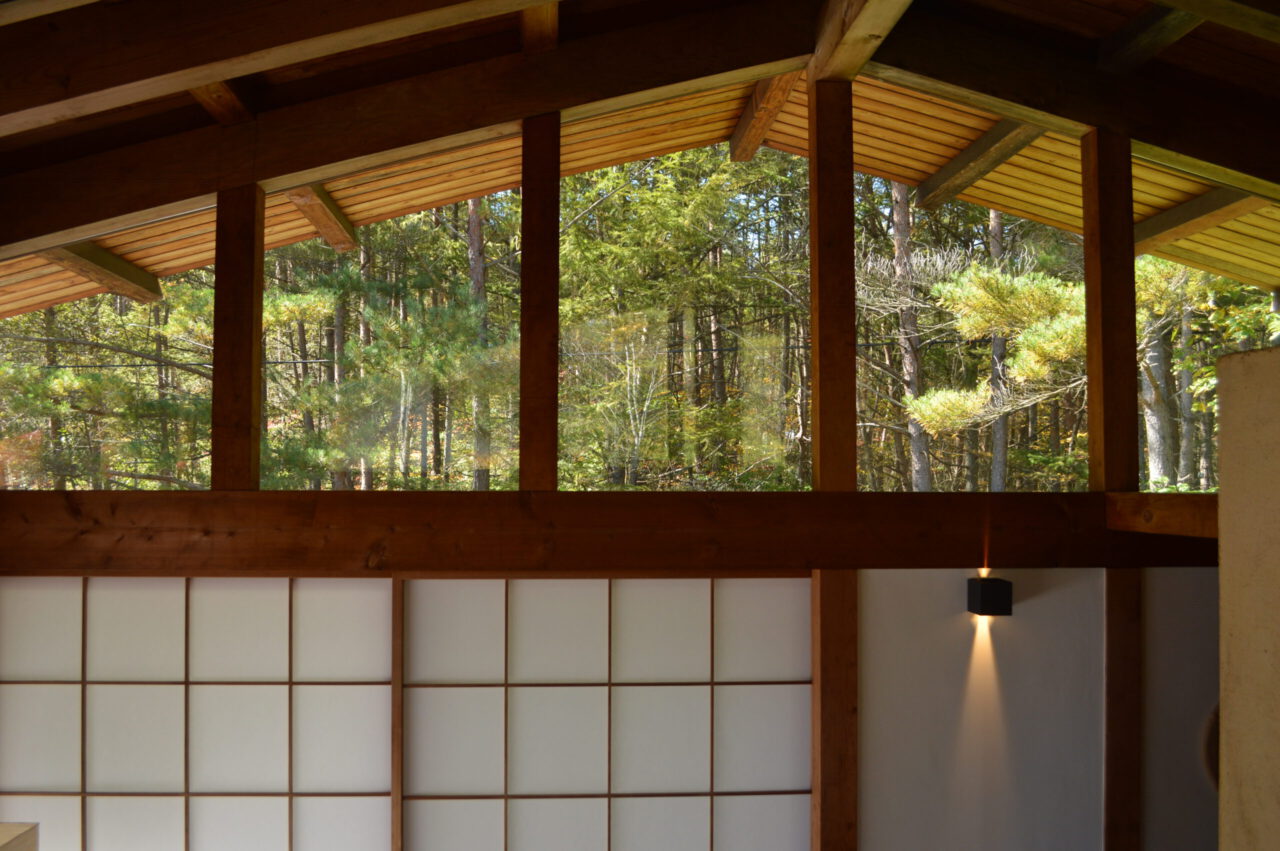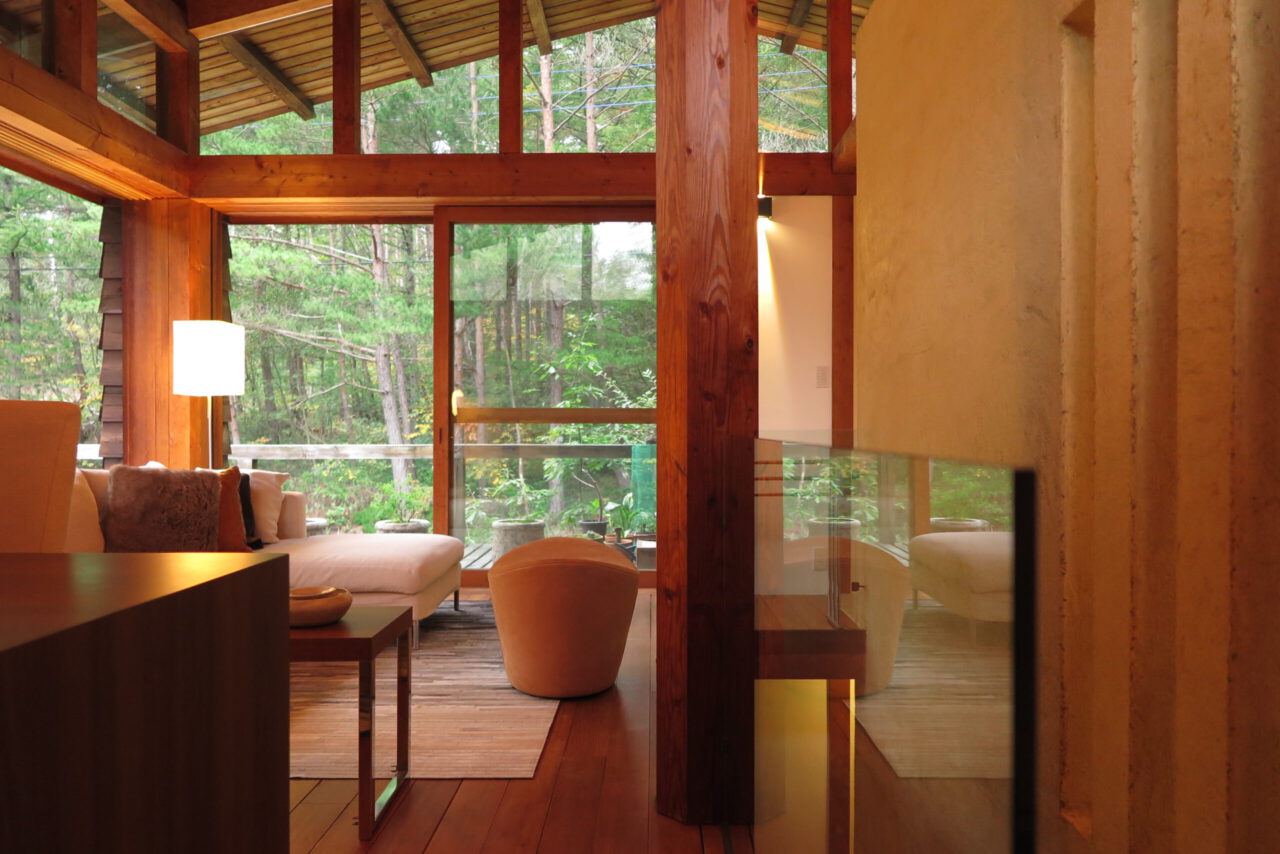 The basic utensils in the kitchen include oven/grill/mv and Japanese porcelain nabe/pot, and in the upper deck you can enjoy well traditional BBQ weber Grill.
Kitchen is equipped with wine openers and all other small kitchen miscellaneous wine glasses and others.
;
Gallery