SAI
彩
An experience of staying at a sophisticated house with private hot spring nestled in a private and exclusive resort.
Overview
森のや 彩 - 天然温泉付き貸切別荘
- Morinoya SAI is a one of a kind onsen property nestled in a private and exclusive resort in the highlands of Kita-Karuizawa. Our villa is quietly hidden in abundant nature that changes brightly with the beautiful colors of the seasons. The highlight of this property is the pure hot spring water sourced directly from nearby iconic Mount Asama. This mineral rich water is blessed with many healing properties. You can choose to rest and relax in this large comfortable home with ample indoor and outdoor spaces or explore the many destinations and adventures that surround the area. Hike picturesque trails and landmarks nearby, soak in famous onsen towns like Manza and Kusatsu or ski at local resorts during winter. Kita-Karuizawa has much to offer and our property is the perfect place to call home. You can dine at many local eateries as well as excellent restaurants at Harunire Terrace and Karuizawa. Or stay home and cook in our spacious new Kitchen. Stock up on the highest quality groceries at the renowned Tsuruya market or find sustainable produce from local farmer's markets. A wonderful choice to spend your holidays including Christmas and enjoy the cozy spaces and winter activities at the various ski resorts near by.
The Space
SAI is warm with central heating including floor heating and has all the amenities you would need such as shampoo, conditioner, body wash, tooth brush & paste, hair dryer, towels, cotton swab etc. It has also most basic utensils in the kitchen including oven/grill/mv and Japanese porcelain nabe/pot,as well traditional BBQ weber Grill.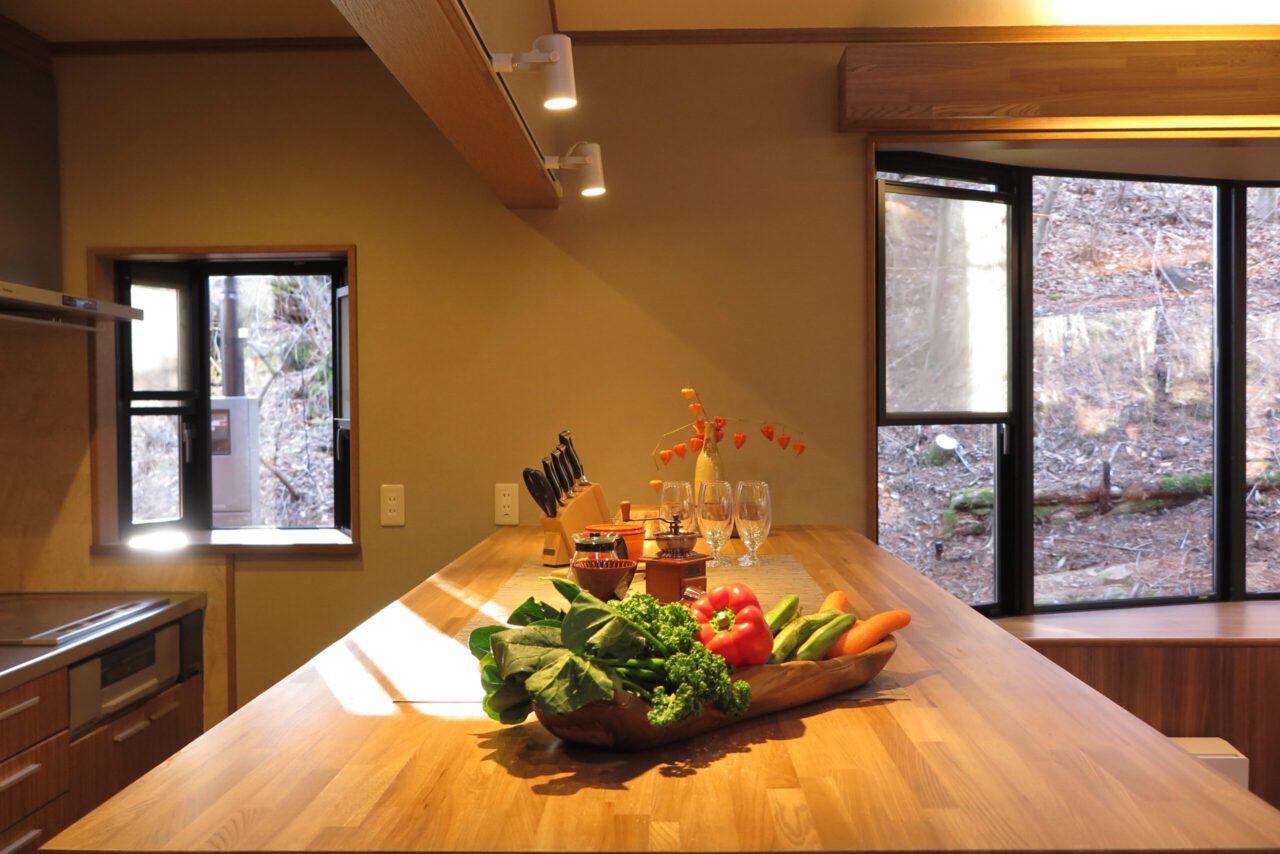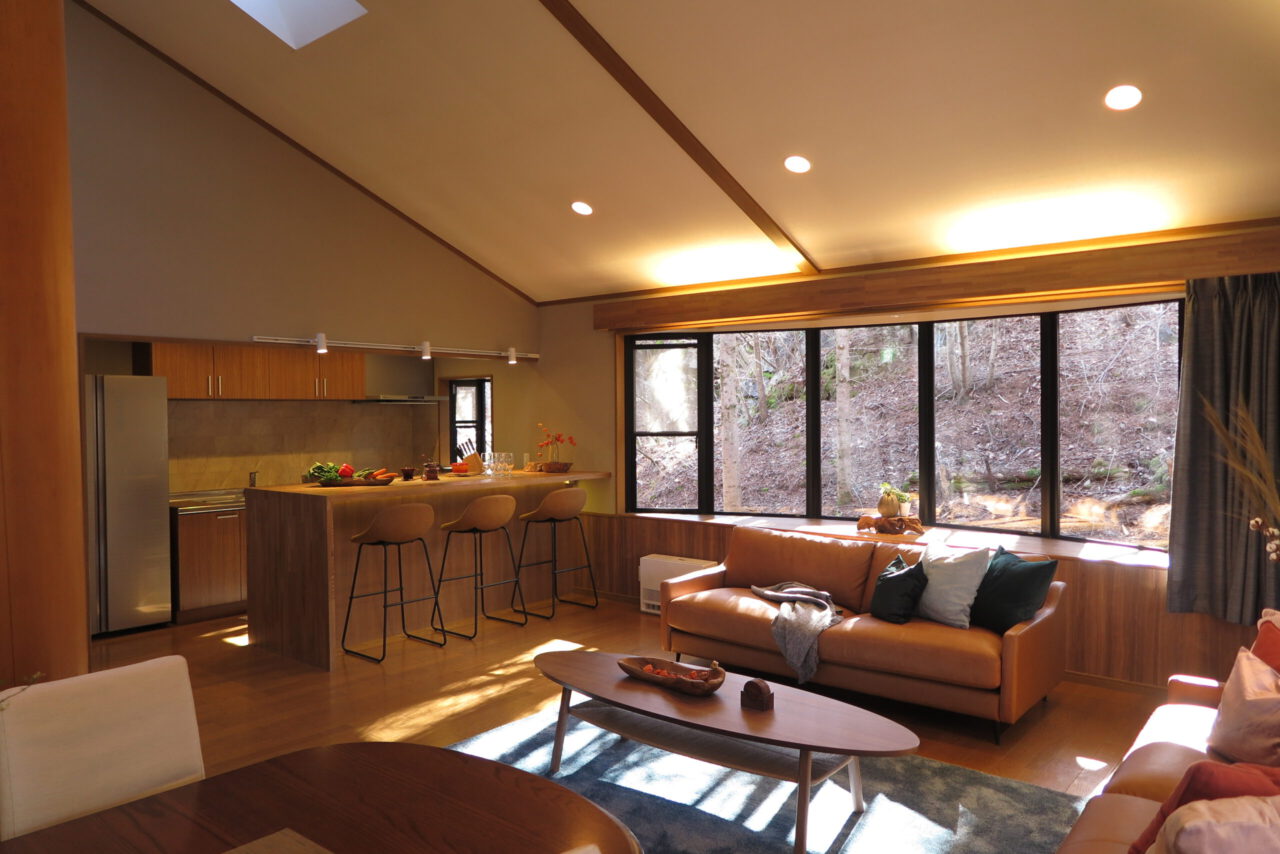 Kitchen is equipped with wine openers and all other small kitchen miscellaneous.
;
Gallery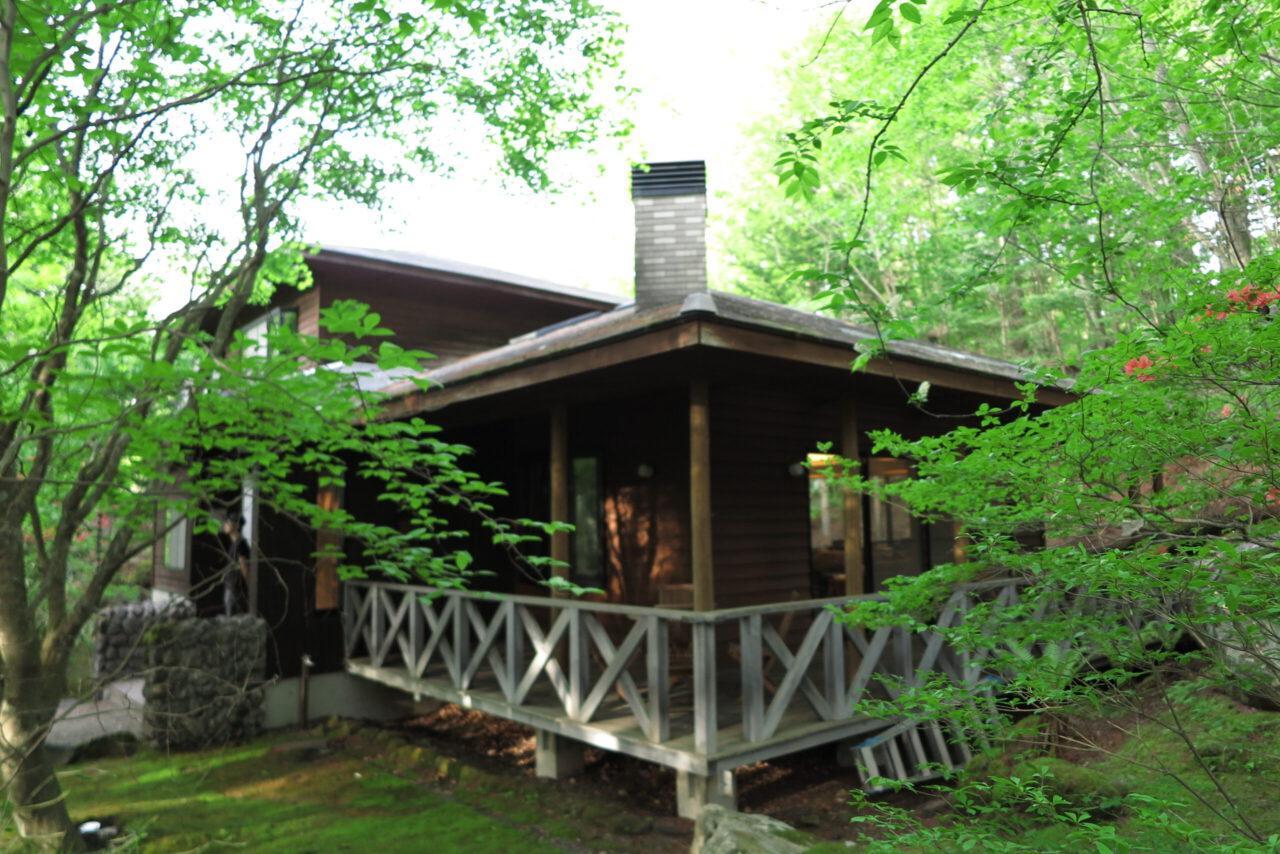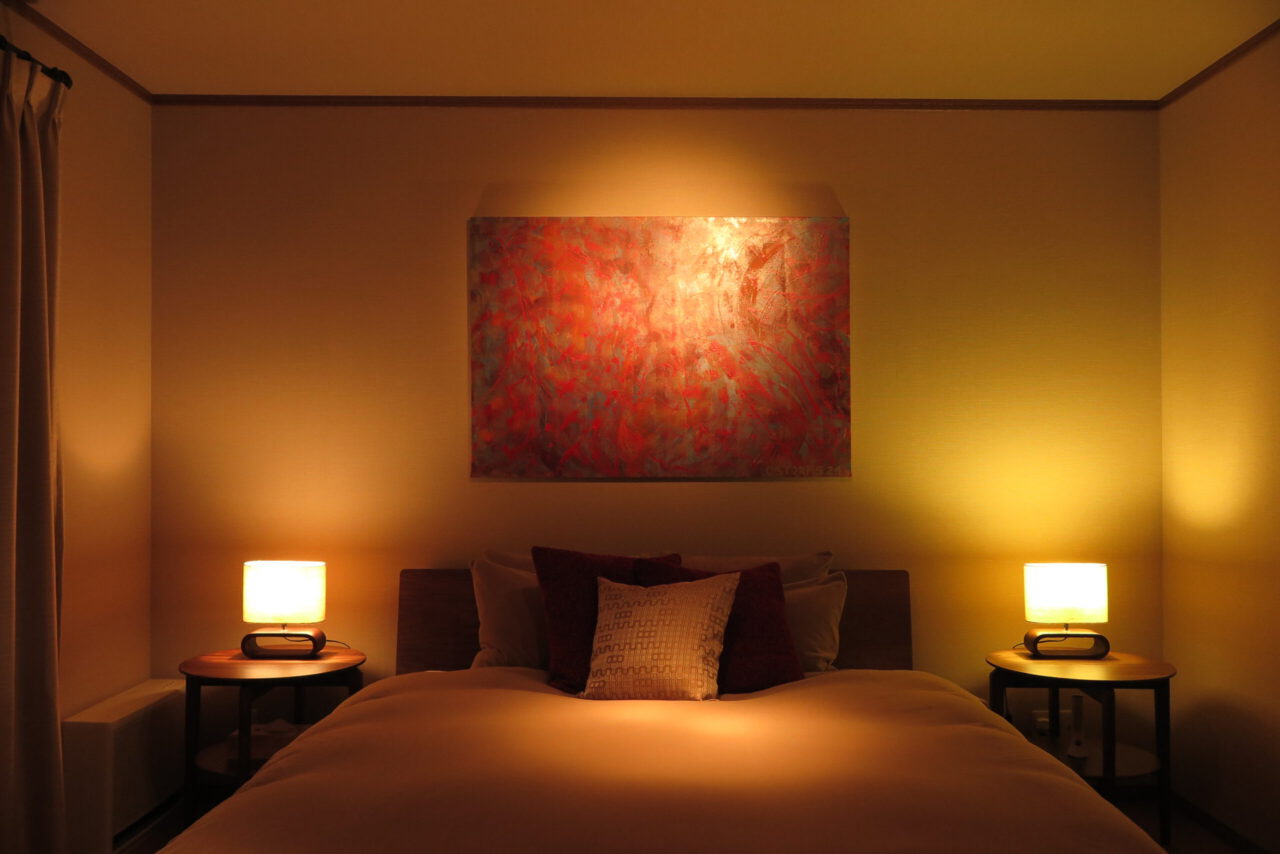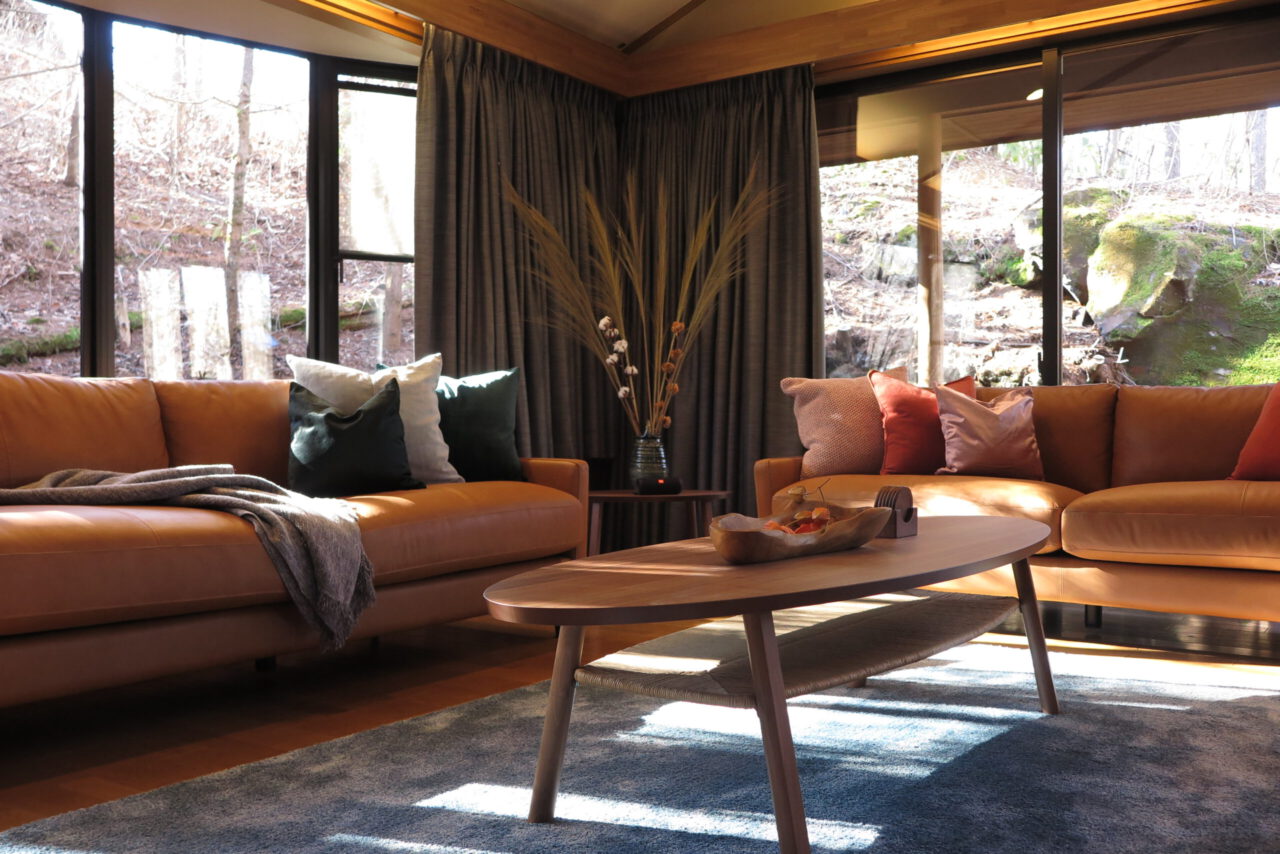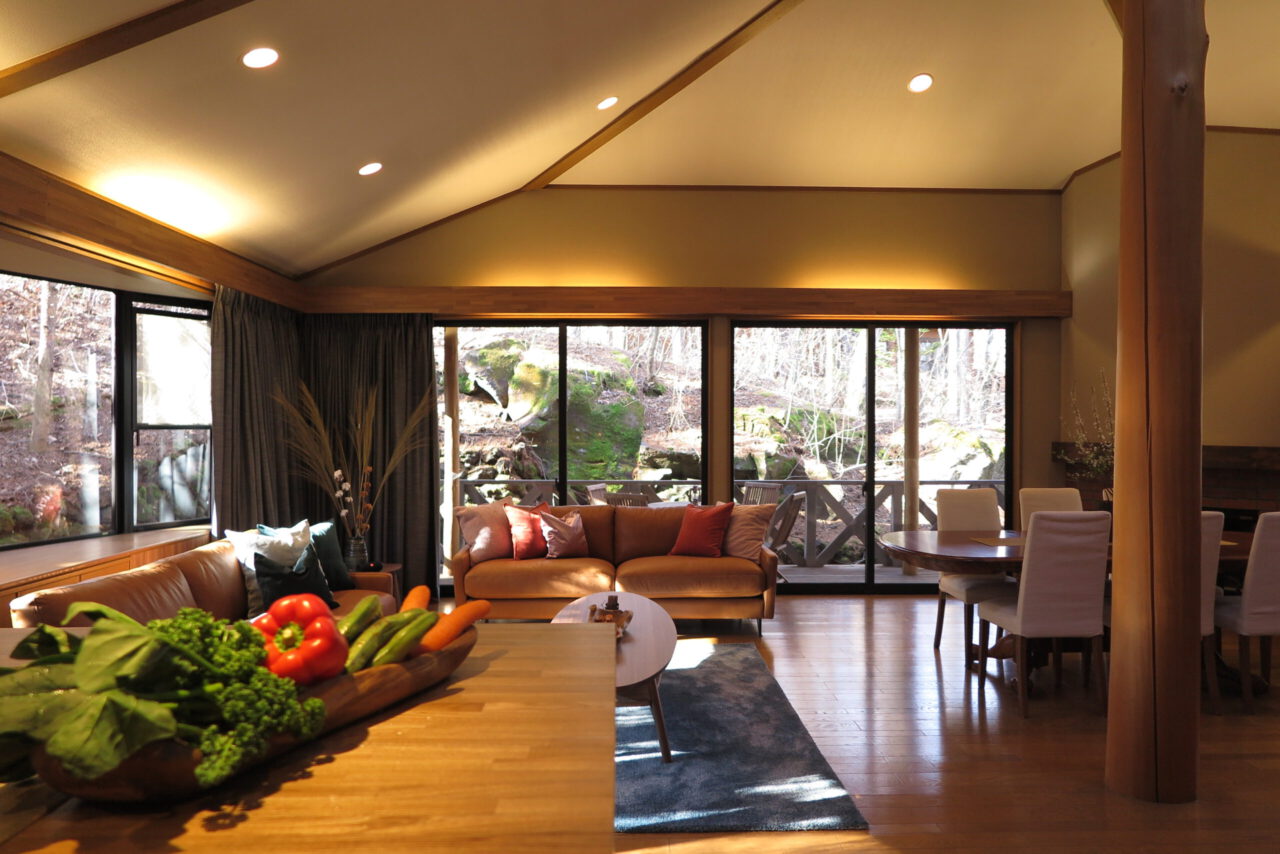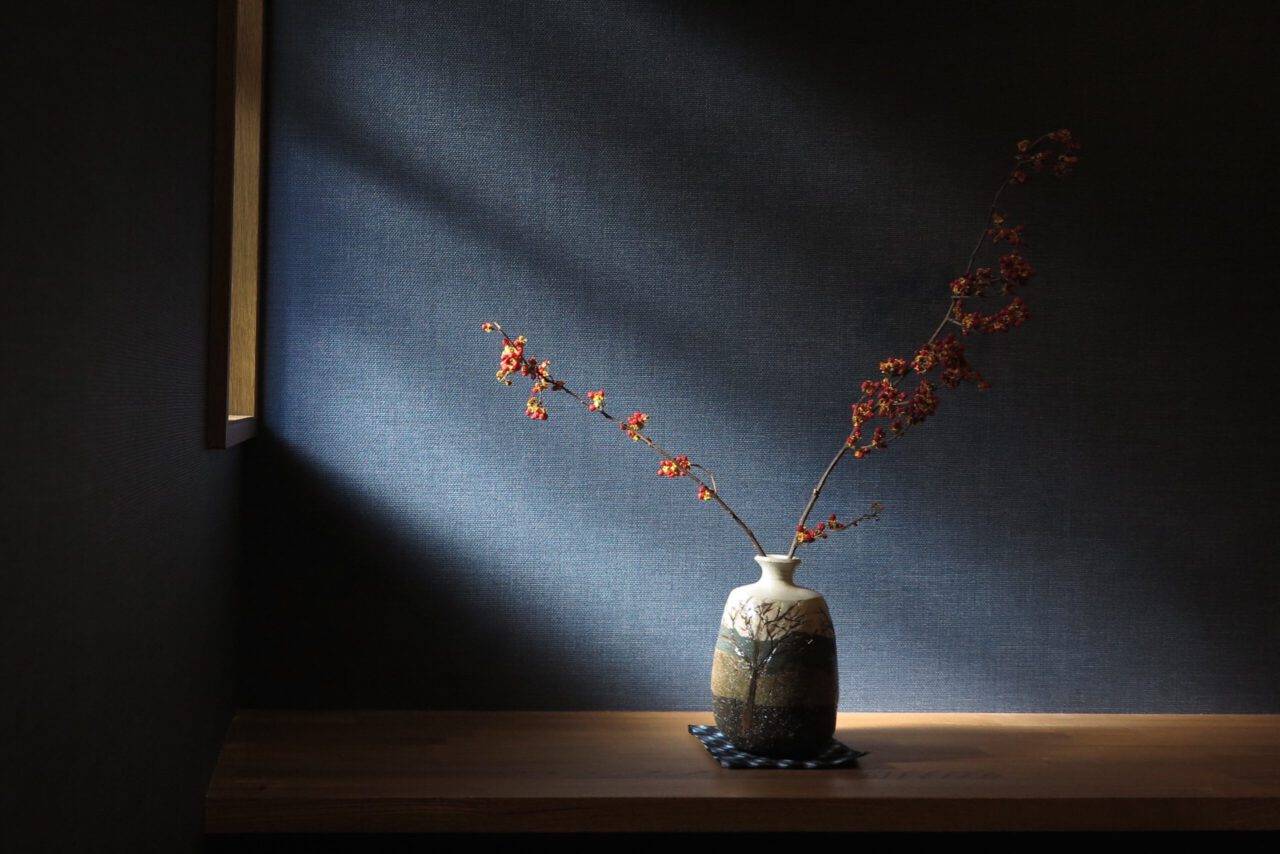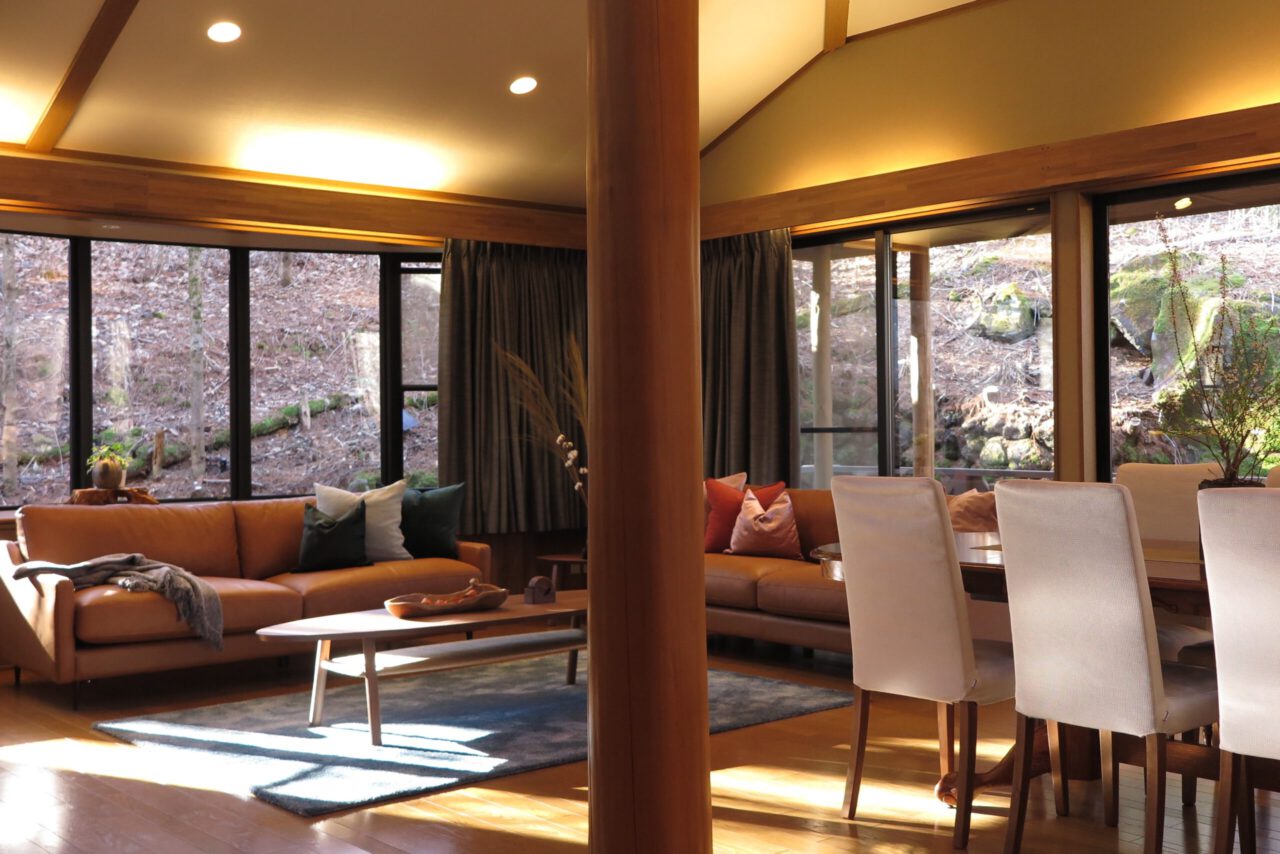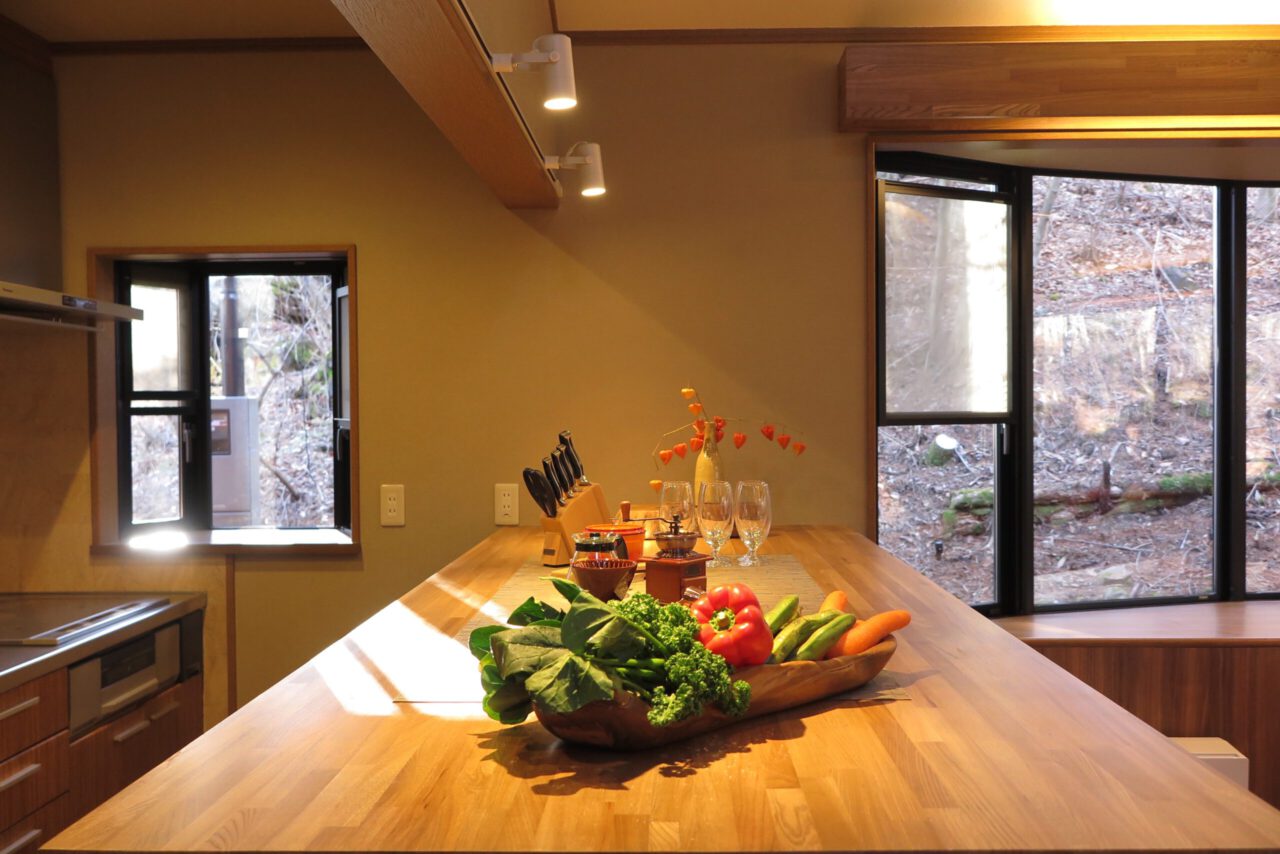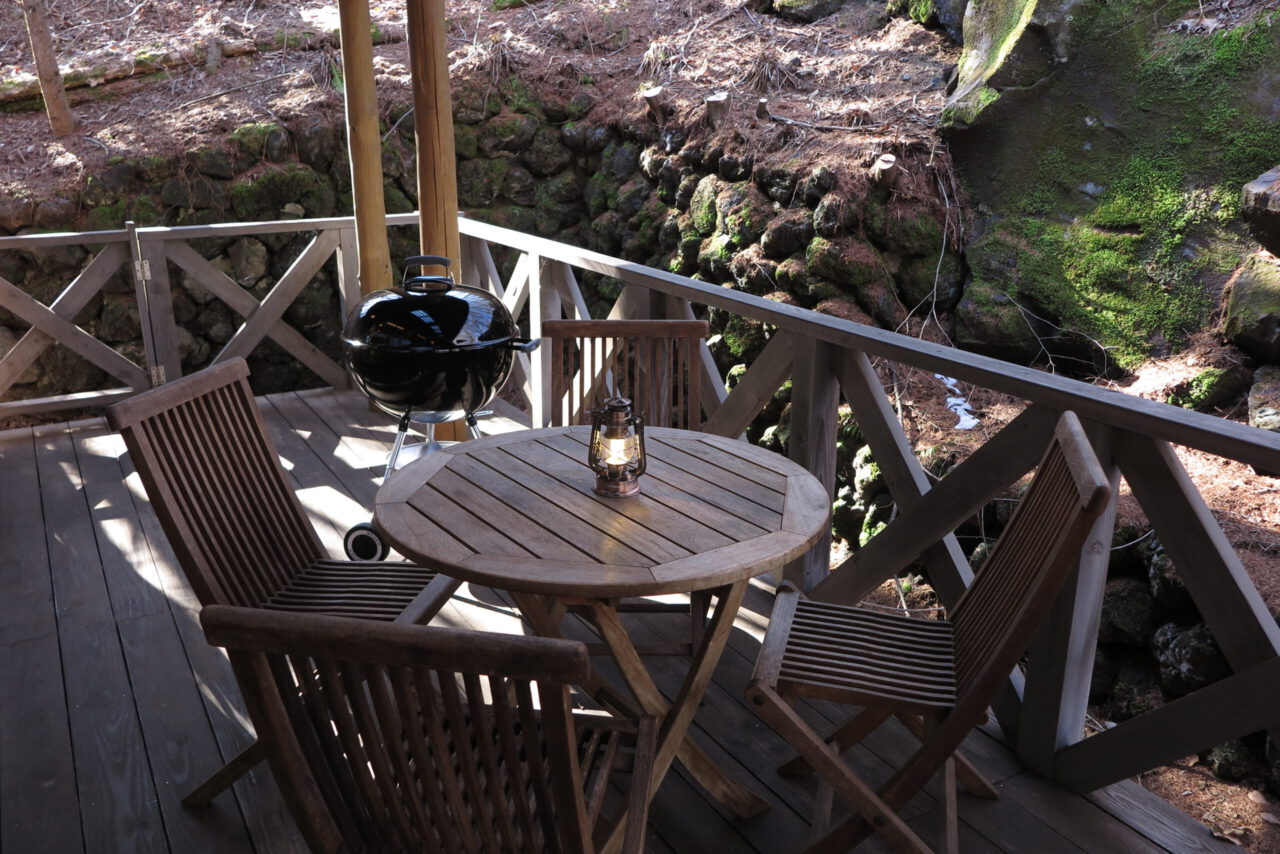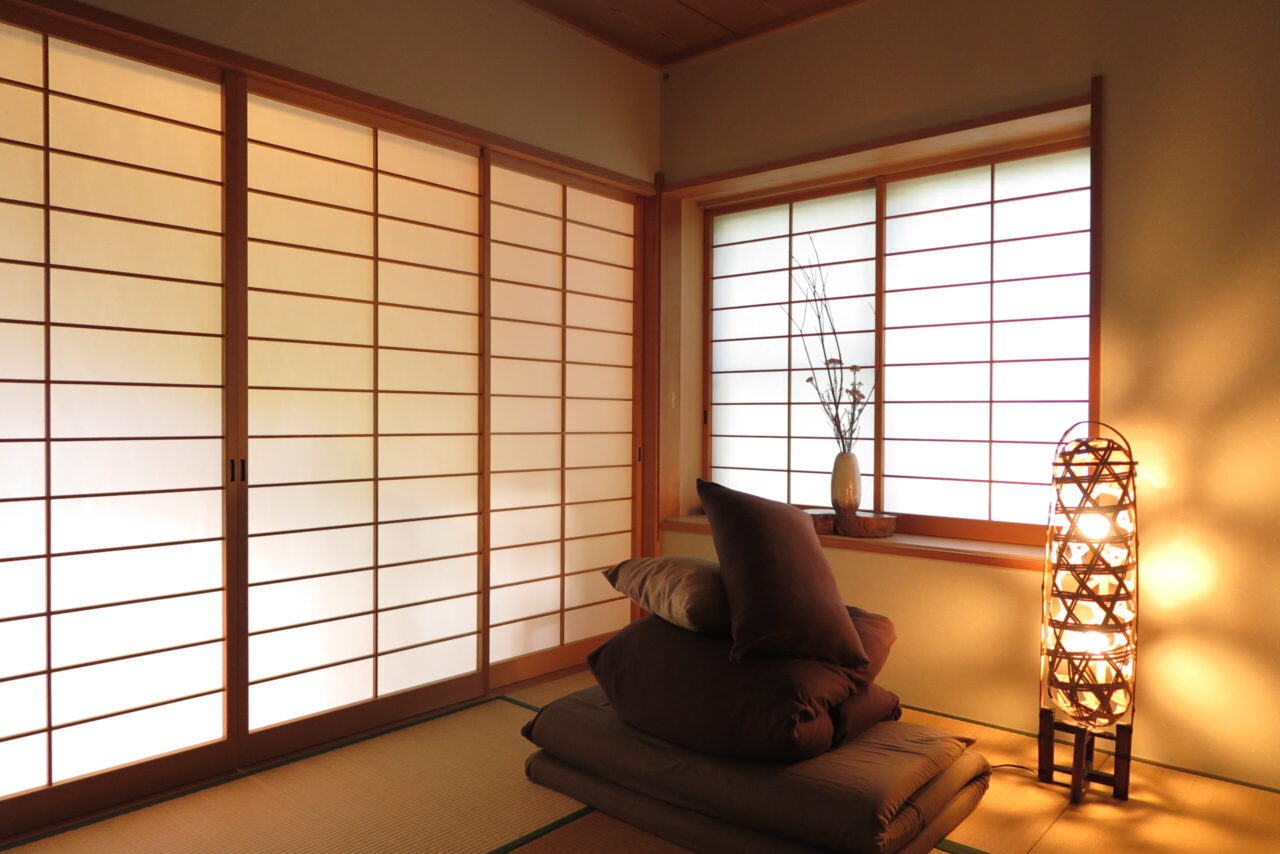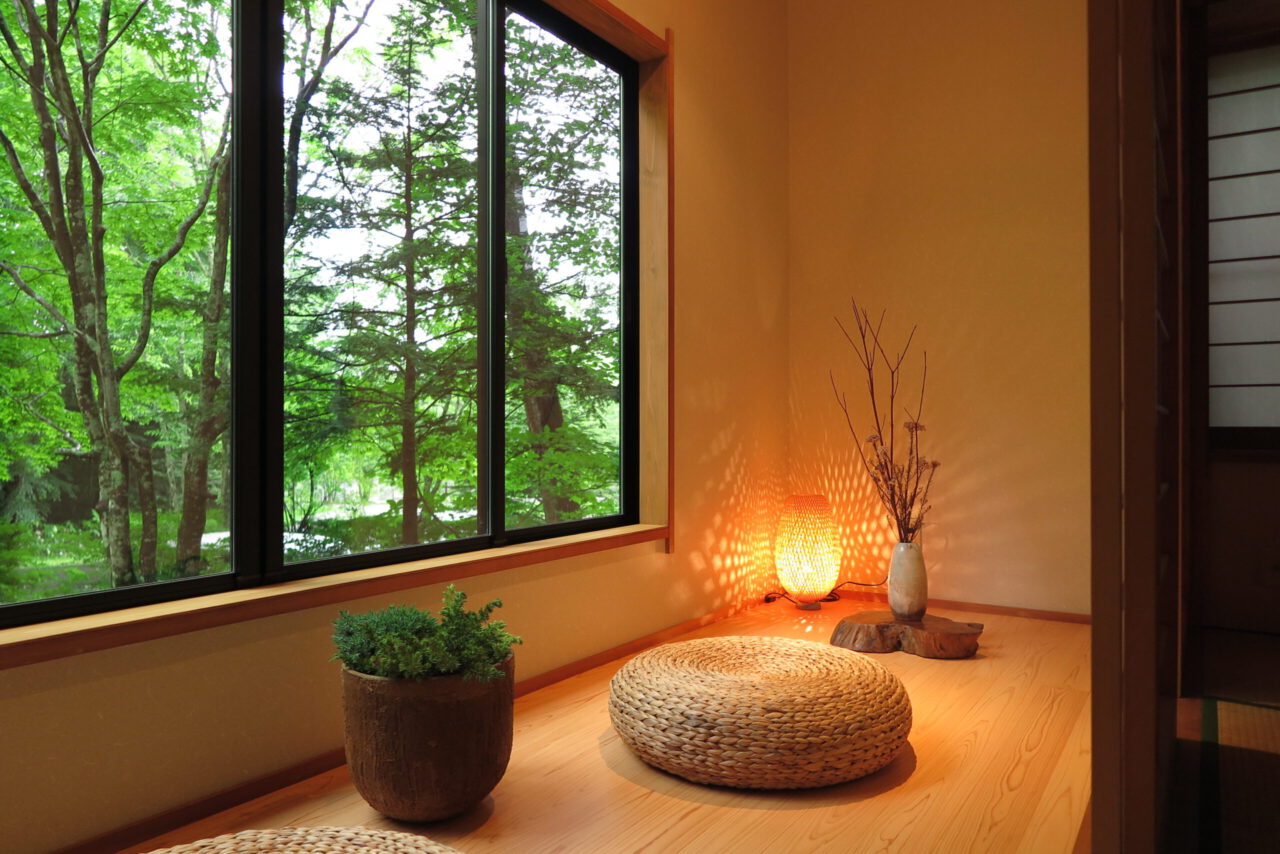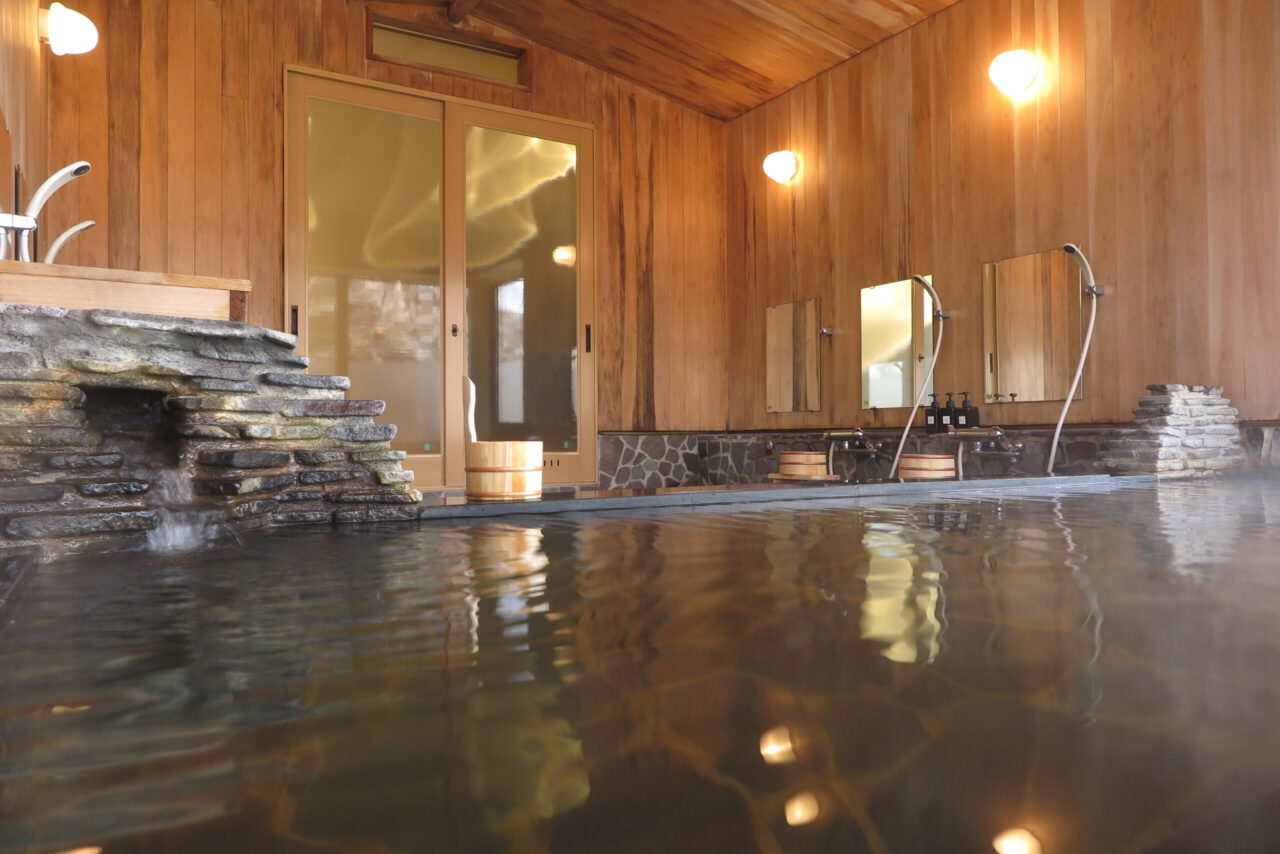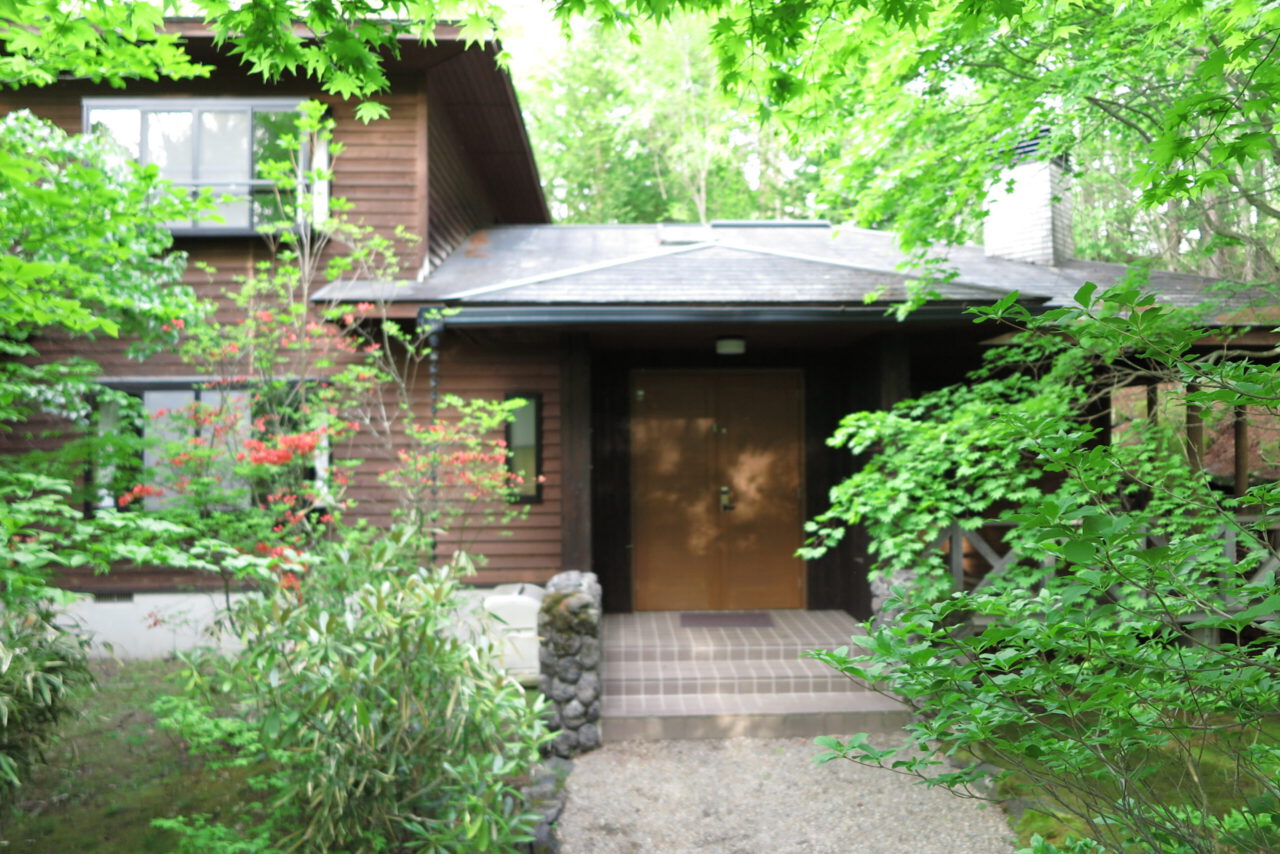 Reviews
Every now and then you get an experience that sets the standard. Where years later you are still saying, "remember that place?". Where all your expectations were quietly and seamlessly exceeded. Mori no Sai is such a place. Brand new and beautiful in every tiny detail. Private onsen like I have never seen in my 15 years living in Japan. Just go, you will understand later.
―Guest from Tokyo
This place exceeded our expectations - we were 2 families with young children/babies and the place was perfect for us. Do not book here if you are looking to go clubbing or party every night, but do go if you are looking for the perfect antidote to Tokyo lockdown! It is very stylish and modern inside, has a covered outdoor area with BBQ and the private onsen is the perfect finishing touch. Fransisco was super responsive and provided recommendations and even brought another futon from another property to help with the sleeping arrangements. You do need a car as it is relatively remote with one restaurant (which was awesome) in walking distance. Lovely and cool after escaping the Tokyo heat - I couldn't recommend it enough.
―Guests from Australia
The house and location we're absolutely stunning. House had everything we needed and we had a wonderful time enjoying our time away from the city. Francisco was truly a top notch host.
―Guests from Tokyo
猛暑の都会を離れて、1週間山の中の素晴らしい別荘で過ごしましたが、素晴らしいおもてなしと設備に感激しました。24時間入れる温泉も最高でした。
―Guests from Tokyo
ありがとうございました。 子供達が「ここ最高〜」「住みたいな〜」と喜んでいました。 源泉の温泉が気に入り、何度も温泉に入りました!ホストが教えてくださったように、子供と笑いながらジャブジャブ歩いて湯もみして、楽しみました。 食事は、どこも混んでいたので外食せず、全てヴィラで食べました。テイクアウトしたり、BBQしました。 のんびり過ごせて素晴らしい時間でした。 また是非泊まりたいです。
―Guests from Tokyo